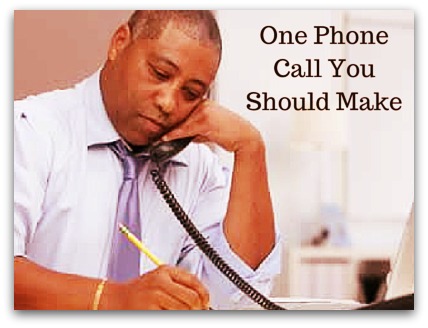 Hello, Dinks! I hope all is well with you. Is it me or are the prices of certain things such as cable and your internet service rising? In today's day and age most people need to have an internet connection. You don't really need cable unless you like certain shows or are a huge sports fan. There are several cheaper options out there than cable, but I haven't found any of them that will let you stream the NBA, NFL and MLB channels yet. For that reason, I still have cable. What if I told you that there is one call that you can make to your cable and internet providers that may save you money?
For the last few years, I've called my cable and internet providers every 6-8 months to check with them and see if they have any deals available. It's a relatively easy call that doesn't take longer than five minutes. Every time I've called I've been able to get my bill lowered. Below is a sample script of what I usually say:
Representative: "Hello, This is __ with XYZ cable company. How can I help you?"
Me: "Hello, My name is Jason. I've been with XYZ for years. I love your service. I see that the prices have gone up a little bit. I want to stay with you, but I'm thinking about canceling my service. Is there anything that you can do for me?"
That little script has saved me over a couple hundred dollars the last 2 years. Why does the script work?
I'm not 100% sure, but I think it works because these companies have so much competition. Cable companies are not only losing customers to each other, but to Hulu and Roku. They want to keep their existing customers by any means necessary. Giving a customer a $15 – $20 discount per month is better than losing that customer completely.
Another reason that I've found is that a lot of people don't really look at their statements. They just pay their bill and continue on with their day to day activities. I have an associate that used to work for a cable company. He told me that they didn't get too many calls from people trying to get a discount. That's a shame.
You should call these companies at least once or twice a year. Rates change without us knowing sometimes. In a perfect world, the companies would send us some type of correspondence letting us know that the prices are changing. Unfortunately, that's not always the case.
Besides the rates changing, there are sometimes other deals out there. An example of that is if you work for a certain company they may give you a 10% discount on your phone bill. Some of the deals may not even be publicized. A customer service rep should be able to tell you what they are offering at the moment.
I've personally had success calling my cable, internet, phone and auto insurance providers over the years. Those phone calls have allowed me to put a nice amount of change back into my pocket.
Have you ever called any of your providers and received a discount?
Get Your FREE Ebook
DINKS (Dual Income No Kids) Finance focuses on personal finance for couples. While by no means financial experts, we strive to provide readers with new, innovative ways of thinking about finance. Sign up now to get our ebook, "Making Money Tips for Couples" FREE.