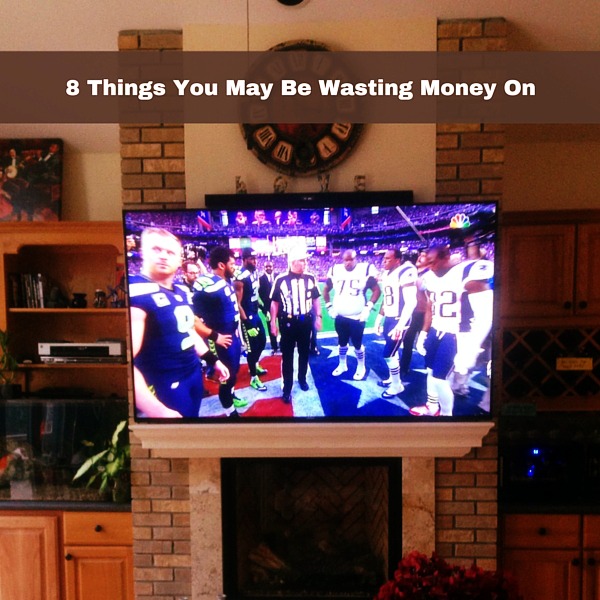 Hello, Dinks! When people are getting their finances in order they must take a step back and look at everything. Everyone has a few things that they may be wasting money on. In today's post, I go over 8 of them.
Gym membership
Raise your hands if you purchased a gym membership a few months ago, but only used it once or twice. Hopefully, no one raised their hands. If you did raise your hand you should either use it or cancel it. Some gym memberships are expensive. Going to the gym isn't the only way to get your work out on. You can exercise at home or outside depending on where you live.
Cable
I've discussed cutting cable a few times on this site. It can be a huge waste of money. There are so many options out there that it doesn't make much sense to have cable unless you love sports.
Fast Food
Fast food is very convenient, but it can easily add up in cost. I've had co-workers over the years go out to eat at least four times a week for lunch. If their meals averaged $7 each time they go out they are paying $28 a week and $112 per month. That's $112 just for lunch. We haven't even discussed breakfast or dinner. You could use the money that is spent on lunch and go to the grocery store. I'm sure you will come out much cheaper by making your own lunch.
Morning Coffee
People love their morning cup of joe. Coffee shops make a killing every day. If you go to a coffee shop each day you can save between $30 – $35 each week by brewing your on. It's not hard and it should only take an extra 5-10 minutes each morning to do that.
Phone Service
If you are still paying over $100 for a single phone line you are doing it wrong. I'm sure if you check with your phone provider you will see a better plan out there. If not, check with their competitors.
Lottery
Playing the lottery every once in a while is fine. Playing it five days out of the week isn't. The odds of you winning any serious money are not that good. People don't win the big bucks that often. I've heard of people spending $20 a day on lottery tickets. That just isn't smart. The money wasted on the lottery could be saved or invested into something that could actually help or educate you.
Bank Fees
Many people waste money on bank fees. With some accounts, you can only withdraw a certain amount of money each month. With others, you have to have a certain balance in the account each month or they will charge you a fee. Every bank doesn't have those fees. When you get a chance, research a few different banks until you find one that you like. If you don't see any banks that you like you do have the option of looking into a credit union.
Clothes
Another thing that you may be wasting money on is clothes. Certain brands are nice, but they can be expensive. If you're going to buy them check online or see if they have an outlet store. There is no reason for you to be paying ridiculous prices for clothes.
What are you wasting money on?
Get Your FREE Ebook
DINKS (Dual Income No Kids) Finance focuses on personal finance for couples. While by no means financial experts, we strive to provide readers with new, innovative ways of thinking about finance. Sign up now to get our ebook, "Making Money Tips for Couples" FREE.