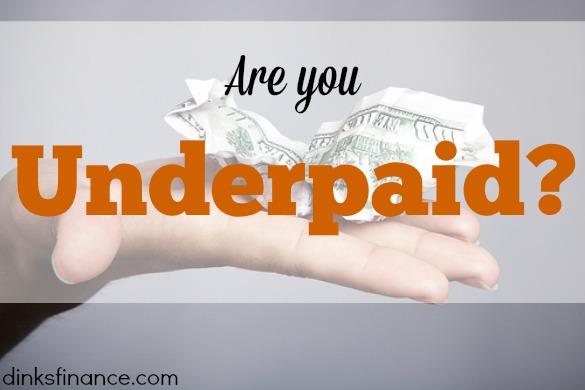 Are you?  Take a second and really think about the question.  If you go to work every day and give it your best effort are you really being paid what you're worth?  I think most people would say no.  Even those who are self employed may think they're not always paid what they're worth.
Maybe this is just how the game goes.  We usually agree on an annual salary or an hourly rate for services rendered before we actually start working.  Therefore we don't know exactly how much work is involved until we're already on the job.
I think I under-valued the last two freelance contracts I started.  I gave my usual hourly rate, but both jobs ended up being a lot more work than anticipated.  Now I'm stuck with a job to do, a signed contract and a boat load of unexpected work.  So what do I do?
I can try and renegotiate the rate of pay but that may seem unprofessional and as both jobs are ongoing (not on a per project basis) I don't want to shoot myself in the foot.  On the other hand I don't want to devalue myself and my services by accepting a lower rate of pay for superior quality work.  If you are self employed how do you increase your rates with ongoing clients?  If you work a 9 to 5 how do you ask for a raise?
Maybe it's based on the number of hours you work
Unfortunately I learned this lesson the hard way, but at least I've learned.  For the next contract I will tell the client the rate is agreed upon for the statement of work on a one month trial period.  We will evaluate the workload afterwards to make sure the stated amount of work is actually the amount of work required.  Of course everyone wants to get great work done at a cheap price so I by no means blame the client for understating the amount of work involved.  I just learned to negotiate differently next time.
Should your rate of pay be evaluated on the headache involved?
I am a works best alone type of person.  I like to work a specific way and I very rarely like to work with other people.  Not because I'm a crazy weirdo, just because I like to get in my groove, produce the work asked of me and move on.  Oh and I like to do it on my own schedule.  This is why I'm a consultant and not a manager.
When you have to deal with other employees it adds a whole other level of stress into the work involved and therefore you should be paid accordingly.
Maybe a salary is determined on the skills required
In my opinion this is one of the contributing factors that allows employees to negotiate their salary or rate of pay.  Additional education requirements narrow down the job candidate pool; the more elite the sampling the higher the pay should be.  If I spent four years getting a college degree and two additional years obtaining my financial planning certificate I bring a valuable skill set to a job and therefore I should be compensated for it.  Wouldn't you agree?
Get Your FREE Ebook
DINKS (Dual Income No Kids) Finance focuses on personal finance for couples. While by no means financial experts, we strive to provide readers with new, innovative ways of thinking about finance. Sign up now to get our ebook, "Making Money Tips for Couples" FREE.