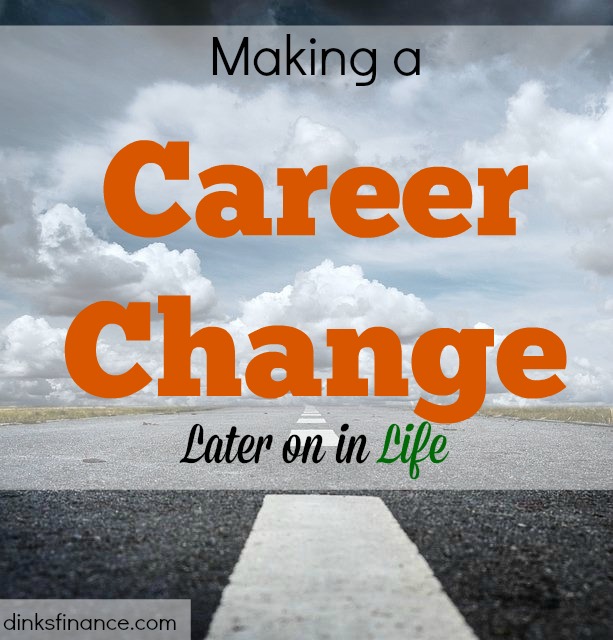 Good morning Dinks.  Have you made a career change lately? You may remember that I have.  Over a year ago I said good bye to the world of personal finance that I had been a part of for over a decade and made the decision to start a new career in corporate communications.
Starting over in my 30s
I parlayed my blogging experience into a full time career in external communications with an international investment firm.  I did a full year in this position and in February I made yet another move.  I saw a job posted as a community manager with the same company and once again I used my blogging experience, online knowledge and personal network to land a full time job as a community manager with the same investment firm.
All you finance lovers know that banking and investments are highly regulated industries so being online is something quite new.  I am the first community manager at my firm and I think it's a wonderful opportunity.  However my finance friends disagree.
My friends think my new career is a phase
After working in a certain industry for a long time your life seems to revolve around your career.  When I was working in banking all my friends also worked in banking.  To this day all my friends still work in the financial services industry, some in banking, some in financial planning and some in investment management.  Needless to say my money friends don't understand my creative career change.  They just think it's a phase and keep asking me when this part of my life will be over and when I'll come back to financial planning.
My answer is always the same "It's not a phase and I am actually happy at my job now."  There is a lot of pressure to sell when you work in banking and financial planning.  Although the money was good, had a salary plus a quarterly bonus, I was not happy.  After the market crash the financial industry became all about making money and less about customer service and that's not a change I adjusted to very well.  I believe a financial planner should manage relationships and have the knowledge to help their clients; not just push whatever product the bank wants to sell that week.
You just never know where your career will take you
My entire education was in personal finance.  I lived my life around money and investments and I thought I was happy….until I started blogging.  I always loved writing and did it all through high school, but when it was time to start applying to universities my parents wanted me to choose a more concrete major.  Economics seemed like a good place to start.  I quickly became obsessed with money.
After the market crash I lost a lot of my income because I wasn't selling any investment products at the bank.  I started blogging as a way to supplement my income but what really happened is it reignited my passion for writing.  I went back to school to study journalism – I'm now paying for it myself so I can study whatever I like.  I used my blogging experience and journalism degree to land my dream job and to be honest the money isn't that different from financial sales.  Overall my emotional wellbeing and my financial situation have improved since leaving banking and I don't regret the change.  My friends may not understand it, but it was the best decision I ever made.
Photo from Flickr
Get Your FREE Ebook
DINKS (Dual Income No Kids) Finance focuses on personal finance for couples. While by no means financial experts, we strive to provide readers with new, innovative ways of thinking about finance. Sign up now to get our ebook, "Making Money Tips for Couples" FREE.