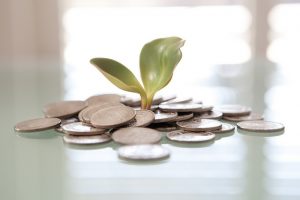 Good morning Dinks.  As a financial planner one of the first questions clients ask me when we start talking about their investments is "Where do you have your money?"  Of course I don't like to talk about my own money and actually I am not allowed to.  However when you want to gain someone's trust and invest their money you answer any and all questions they ask.
How do you invest your money?
How do you answer someone's question without really answering it?  It's easy, you don't talk numbers.  Whenever clients ask me "Would you buy that investment?" I am pretty open with my clients when it comes to my investor style.  I tell them the asset classes I invest in without telling them the specific mutual funds or stocks I buy.  I tell clients I like to invest in well known companies as well as fixed income but I would never tell them that I buy Disney stocks and emerging markets bonds.  Why? Because the truth is how I invest my money is not the way that everyone should.
I am what you would call a balanced investor; I invest 60% of my portfolio in equities and 40% in fixed income.  Even my equities are not that risky.  I invest in Fortune 500 companies that have a track record of dividends and a history of profit.  I also don't invest in foreign equities because exchange rates make me nervous.
Finance is very personal
I don't like to take too much risk, I know I probably should take more risk because I'm young and have a lot of time until I retire – but I don't.  The truth is I can advise people all day long how to invest their money, but it's not necessarily the way I invest my money.
I know many people think financial planners just give cookie cutter advice just to get their fee, but that can't be farther from the truth.  Financial planning is very personal and it depends on someone's individual goals, income, expenses and lifestyle.  This is why it doesn't really matter where I invest my money because the advice I give myself is not the advice I would give one of my clients, unless they had the exact same investor profile as I do.
Would you ever ask someone about their money?
I always wondered why clients ask how I invest my own money.  I guess it's because they trust me – or they are trying to gain my trust.  The best way to tell if someone is lying to you is to ask them a tough question.  Talking about money is considered taboo so I guess that qualifies as a tough question.  Some people may find it inappropriate to talk about money, and especially to ask someone else about their own money, but since I work with money all day I am never offended.  Do you ask your financial planner how they invest their money?
Photo from Flickr
Get Your FREE Ebook
DINKS (Dual Income No Kids) Finance focuses on personal finance for couples. While by no means financial experts, we strive to provide readers with new, innovative ways of thinking about finance. Sign up now to get our ebook, "Making Money Tips for Couples" FREE.