If you're applying to college for the first time (or helping your student apply), you may be overwhelmed by the financial aid process. After you fill out the FAFSA and are accepted for enrollment at your chosen universities, schools will use the information to determine your (or your student's) eligibility for various types of financial aid provided by the government, from your state, or from the individual school. You'll be able to view eligibility for grants, scholarships, and even work study opportunities.
Your award letter is extremely important, as you'll also be able to further understand if you will need additional aid to cover education costs, such as private student loans. Use the infographic below from Citizens Bank to understand what a sample financial aid award letter looks like and how to break down what each section means.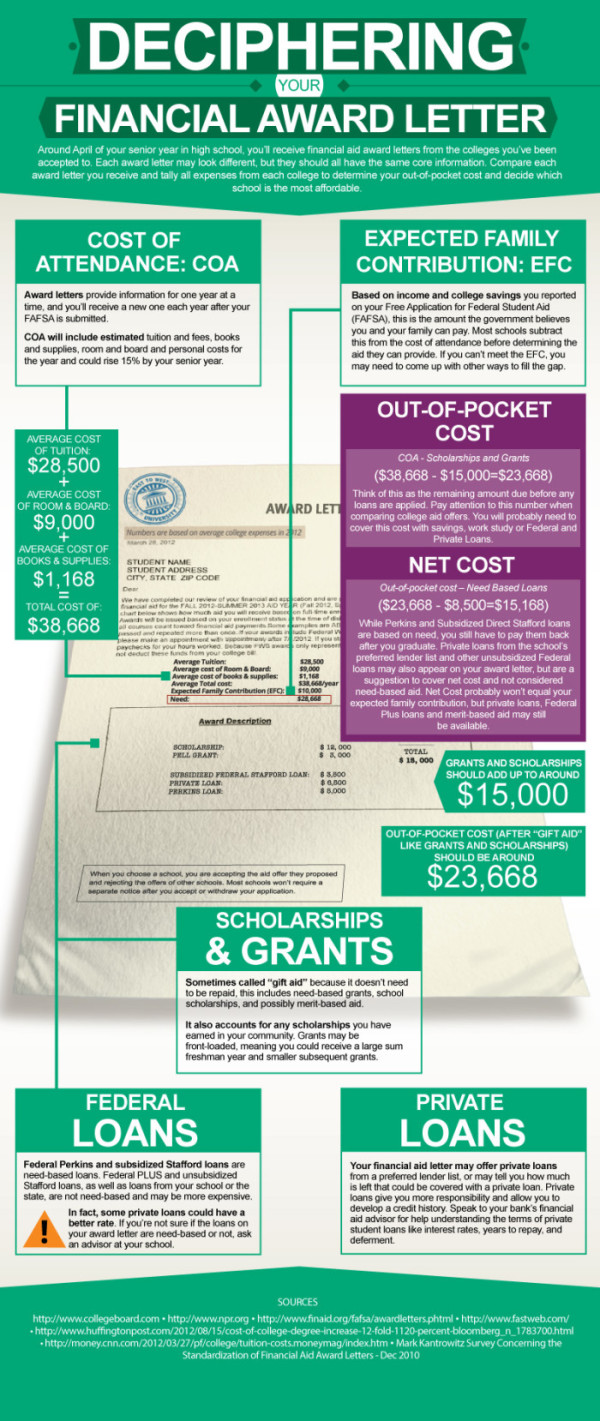 Get Your FREE Ebook
DINKS (Dual Income No Kids) Finance focuses on personal finance for couples. While by no means financial experts, we strive to provide readers with new, innovative ways of thinking about finance. Sign up now to get our ebook, "Making Money Tips for Couples" FREE.