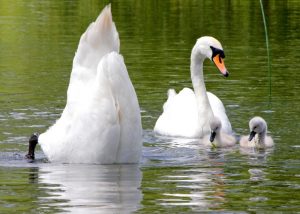 Good morning Dinks.  This past weekend I watched an episode of Judge Judy where a mother was suing her daughter for crashing her car.  It got me thinking – WOW I owe my parents some good car karma because I was a horrible driver.  I was always in a rush and I was very impatient as a 16 year old young driver.  These traits combined with the fact my parents both drove standard cars made for a very interesting couple of years.  It led to a total of four car crashes to be exact.
Teaching your kids to drive
I personally cost my parents several thousands of dollars during my teenage years while I was learning to drive.  The cost of driving lessons, the cost to replace one clutch and an incident with a neighbour's parked car come to mind.  Then two years later my sister got her learners permit and drove my Mom's Jeep through our garage door.   To say that my driving cost my parents a lot of mental, emotional and financial stress would be an understatement.
For years after I moved out I was not able to drive my parent's cars when I came home to visit.  My parent's said it was for insurance reasons, but I think they were still traumatized by previous events.
When my sister and I go home to visit our parents they still insist we sit in the passenger seat.  My Mother has mentioned on several occasions that she wishes we would have kids so we could experience what she went through while teaching us to drive.  I guess the trauma still stays with my parents.
Putting their health to the side
To have two teenage daughters is definitely a hazard to any parent's health, but that's not what I'm talking about.  When I was young I had really bad teeth which required two to be pulled out, three years of braces and two years of wearing a retainer.
The cost of multiple dental appointments can quickly add up.  Then there were the two times I lost my retainer while on vacation and my parents had to pay for replacements.  To this day my Dad tells me to take care of my teeth because it cost him 10 years in working overtime.  Now that I look back on the situation neither one of my parents have spectacular teeth and I wonder why they never got them fixed.  Maybe it's because they couldn't afford it after paying for their kids.
Following their dreams
My Dad always tells stories of how he wanted to be a writer (maybe that's where I get it).  I always wonder why he never pursued his dreams, but I never ask.  I guess it's because I am afraid of the answer.  Will he tell me that he never went to college because my Mother got pregnant and he had to find a full time job to support his new family?  Yes I think that's the exact reason.  Maybe it's not, but I guess I'll never know.
I am not saying my parents regret having kids, but I think their lives would have been a lot easier (and better) if they stayed Dinks.
Photo by Flickr
Get Your FREE Ebook
DINKS (Dual Income No Kids) Finance focuses on personal finance for couples. While by no means financial experts, we strive to provide readers with new, innovative ways of thinking about finance. Sign up now to get our ebook, "Making Money Tips for Couples" FREE.