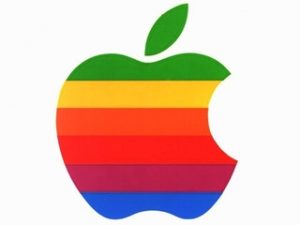 We've been watching the rise of AAPL stock (Apple, Inc.) closely.
Apple announced a 7-to-1 split coming up in June, and the stock jumped 8% today! The word on the street is that AAPL is poised for record growth on solid earnings.
When I initially bought AAPL in July of 2011, James was a naysayer in that he felt the stock was too expensive. We've gone round and round about this, but my strategy is that it doesn't matter how "expensive" the stock is, only how much it will go up in value. My initial purchase was for $331 per share and I added more to that at the start of 2012 at $423.
While I had watched the stock climb in that six month period, I also felt that I'd kick myself later if I didn't buy more. With the price now around $568, I'm pretty happy to have cost averaged, even if that means I've cumulatively made less per share. My initial investment has gone up by 70% and my second batch by 35%.
My overall investment of around $20k, in 53 shares, is now at over $30k. Both chunks of cash are in retirement mechanisms, 2/3 in my ROTH and 1/3 in a rollover account. It will be interesting to see where things go, but I don't mind have 371 to watch the show!
Anyone else out there happy to have a piece of the AAPL?
Happy day!
Miel
Get Your FREE Ebook
DINKS (Dual Income No Kids) Finance focuses on personal finance for couples. While by no means financial experts, we strive to provide readers with new, innovative ways of thinking about finance. Sign up now to get our ebook, "Making Money Tips for Couples" FREE.