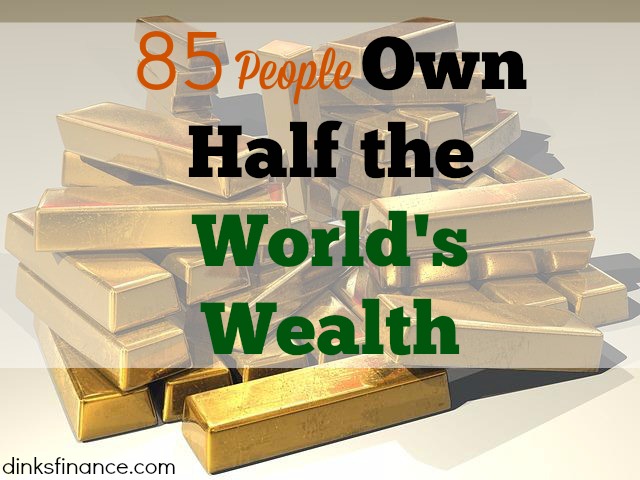 Hi All,
Don't know if you saw this, but the story is making the rounds on the internet. Evidently a new report from OXFAM has come out. The report suggests that just 85 individuals control half of the worlds total wealth.
From OXFAM's executive summary:
Economic inequality is rapidly increasing in the majority of countries. The wealth of the world is divided in two: almost half going to the richest one percent; the other half to the remaining 99 percent. The World Economic Forum has identified this as a major risk to human progress. Extreme economic inequality and political capture are too often interdependent. Left unchecked, political institutions become undermined and governments overwhelmingly serve the interests of economic elites to the detriment of ordinary people. Extreme inequality is not inevitable, and it can and must be reversed quickly.
Click here for the report.
Get Your FREE Ebook
DINKS (Dual Income No Kids) Finance focuses on personal finance for couples. While by no means financial experts, we strive to provide readers with new, innovative ways of thinking about finance. Sign up now to get our ebook, "Making Money Tips for Couples" FREE.