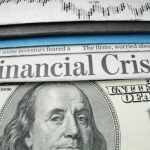 Hi All,
Washington DC is smack dab in the middle of a second week of shutdown. Since Federal spending plays such a huge part of the U.S. economy, and since the shutdown does not appear to be ending anytime soon, there will inevitably be a negative impact on the economy.
What does this mean for you? Well, it's not good. The abruptness of the shutdown suggests that a lot of companies could have their core business models disrupted. This means less spending, lowered family incomes and reduced economic activity. While the best estimates of the overall impact suggest it's going to be modest (1), the economic ripple effects are going to have some impact on your pocketbook.
So, if you do get on the wrong side of the shutdown or if your financial circumstances dramatically worsen for some other reason, here are some ways to raise some fast cash
First, access your savings or cash out your assets:
1. Cash out savings
2. Get a second or side job
3. Sell your unneeded stuff (don't forget about garage sales, craigslist or ebay)
4. Sell your stocks, bond and mutual funds in non-tax advantaged, non-retirement accounts
5. Cash out any unneeded life insurance policies
Second, borrow. In order of cost here are some borrowing options you could consider:
1. Friends or family
2. Workplace retirement accounts
3. Home equity
4. Peer to peer loans
5. Margin loans from a brokerage account
6. Unsecured bank loans
7. Credit cards
Whatever you do, don't go to a Payday lender – those guys are the sharks in the ocean of personal finance. They'll charge you a boatload of interest which can be difficult to get away from. Unsecured bank loans and credit cards can also carry hefty interest rates, so you should use these last.
Finally, if you need to work any of these steps because of financial hardship – good luck! A lot of people have gotten laid off over the past few years so you aren't alone.
Get Your FREE Ebook
DINKS (Dual Income No Kids) Finance focuses on personal finance for couples. While by no means financial experts, we strive to provide readers with new, innovative ways of thinking about finance. Sign up now to get our ebook, "Making Money Tips for Couples" FREE.