Folks,
If you are looking for a stock move, consider shoring Zynga (ZNGA).  If you've ever heard of Facebook's famous Farmville or Words With Friends, you've heard of Zynga.  These games are great.  But, the only trouble with the company is that it is loosing money like a drunken sailor.  Its share price has declined from a post IPO of high of $15.11 to its current value of $2.44, largely due to sustained quarterly losses.
If you want a candidate to short, check it out.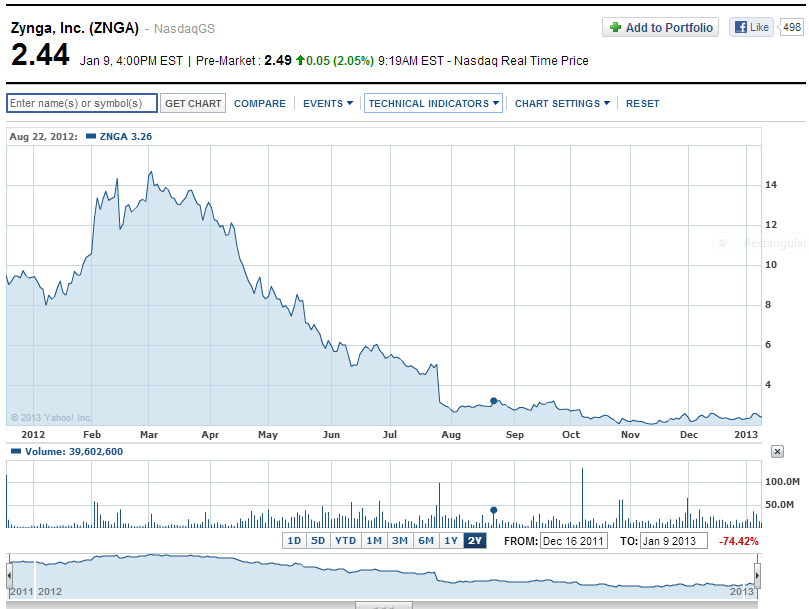 Get Your FREE Ebook
DINKS (Dual Income No Kids) Finance focuses on personal finance for couples. While by no means financial experts, we strive to provide readers with new, innovative ways of thinking about finance. Sign up now to get our ebook, "Making Money Tips for Couples" FREE.