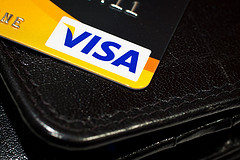 (Guest Post by Jay S. Fleischman)
Two years ago my friend decided to get into the world of home ownership. The market had tanked, and he figured it was a good investment in his future.
At first, the stars were perfectly aligned. He had great credit, a stable job, and money in the bank. At a time when the local real estate brokers were spending their days beating their high scores on FarmVille, he was the perfect customer.
Then he tried to get a mortgage commitment, and the whole thing started looking a lot worse for him.
My friend, as it turns out, had been the victim of identity theft and, shortly afterwards, he'd decided to put a credit freeze on his his reports. Now the prospective mortgage lenders couldn't get his credit files to clear him from underwriting.
The Credit Freeze As Identity Theft Security
Under the Fair Credit Reporting Act, a party requesting your credit information must have a permissible purpose. In spite of the law, however, there are lots of people who can get access to your credit file without a legal right to do so. After all, where there's a will there's a way.
Responding to the spike in reported cases of identity theft nationwide, states began in 2003 to roll out a series of laws designed to allow consumers to lock down their credit reports. These state-specific laws allow you to control how consumer reporting agencies such as Equifax, Experian, and TransUnion can sell your data. The goal was to make it tougher for the evil-doers to get the goods on you, but it turned out that the laws have made life a lot tougher for the American consumer.
How A Credit Freeze Works
When you request a credit freeze, your information at the credit reporting agency is locked until you give permission for a specific entity to receive your data. Depending on where you live, the freeze is either free or very low-cost and lasts until you remove it.
If you're looking for the laws in your state, click here.
Peace Of Mind, At A Cost Of Convenience
A credit freeze is going to prevent entities from getting your credit information unless you specifically give your permission. Usually the credit reporting agency will receive the request for your file and then contact you for verification, which you'll give with a PIN code. From there, the information will be released.
Sounds like a great idea, but consider the loss in time and convenience of a credit freeze. Let's say you're applying for a new mortgage, and you're out to beat a rate hike. Without a credit freeze in place, the prospective lender will run your credit, compile your information and make a relatively quick underwriting decision. With a freeze in place, however, there's that extra hoop to jump through. It may not take long to make a phone call, but in a time of volatile rates every day counts.
Approach With Caution
My friend had placed the freeze on his account as a result of his identity having been stolen. He was scared, and rightfully so. It made a simple transaction a bit more complicated, but overall it was far easier than battling a new case of identity theft for six months or more.
For most people, however, a credit freeze is more trouble than it's worth. Something as simple as getting cleared to rent a new apartment or getting a credit line increase on your Visa card goes from a quick transaction into a multi-step process. Before jumping on the security bandwagon, consider whether it's worth it.
————–
Jay S. Fleischman is a lawyer who helps people with credit and debt problems. You can also follow Jay on Twitter for a steady stream of news and information about keeping your personal balance sheet in check.
(Photo by Håkan Dahlström)
Get Your FREE Ebook
DINKS (Dual Income No Kids) Finance focuses on personal finance for couples. While by no means financial experts, we strive to provide readers with new, innovative ways of thinking about finance. Sign up now to get our ebook, "Making Money Tips for Couples" FREE.