Whenever you make a new investment you never really know it will pan out.
A few months ago, I bought about 100 shares of a closely held REIT – Streitwise.  And…I got my first dividend check earlier this month. It's a modest payment. Fifteen dollars and ninety five cents. But hey, $15.96 is better than nothing.
Its always nice when your investments actually send you money.
Here is the check below.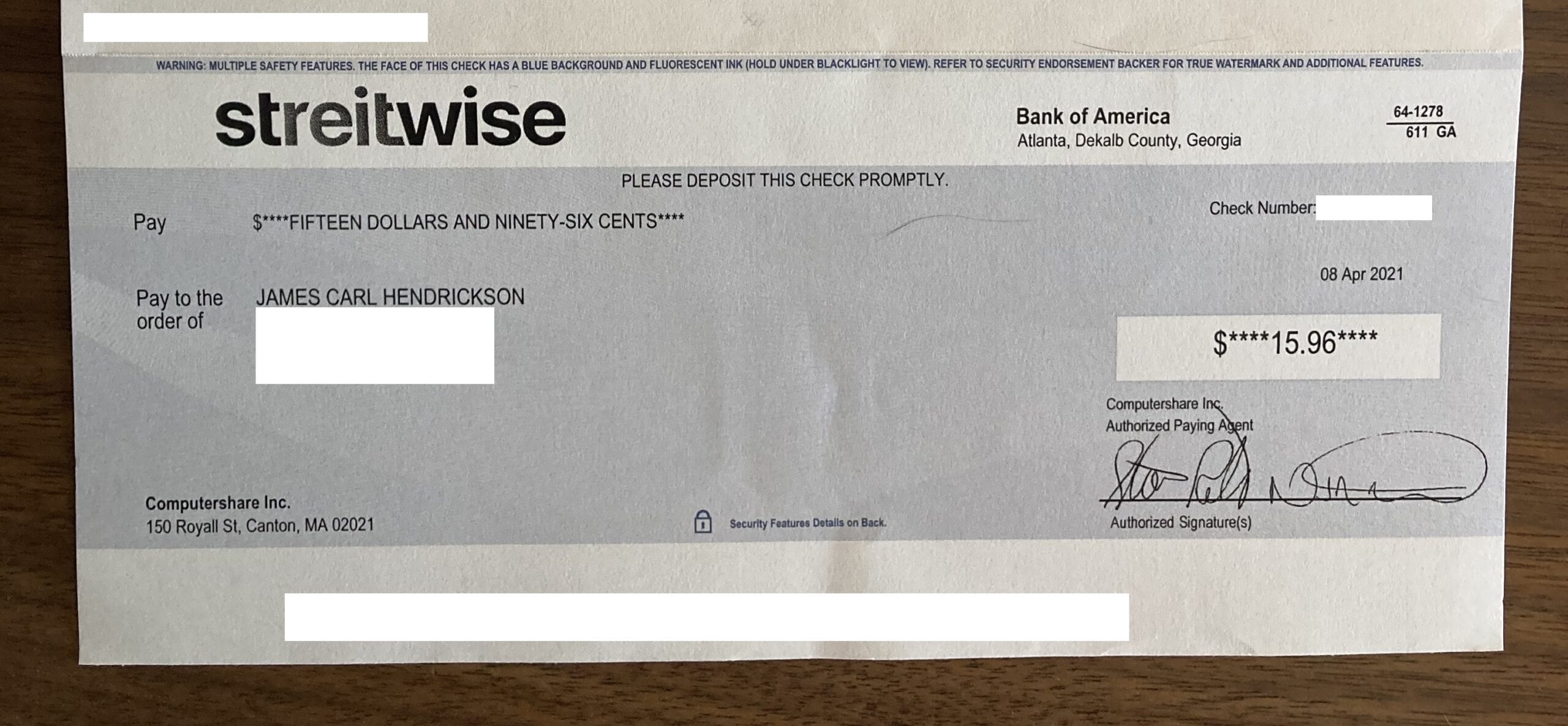 Incidentally – getting dividends is one of the major income streams of the rich. So, if you're on the fence about getting some dividend producing assets, do it!

Here are more great dinks articles on building passive income:
Streams of Income of the Wealthy
Building Wealth On $600 Per Month
Ten Factors Affecting Your Wealth
The Pros And Cons Of Investing In Mutual Funds