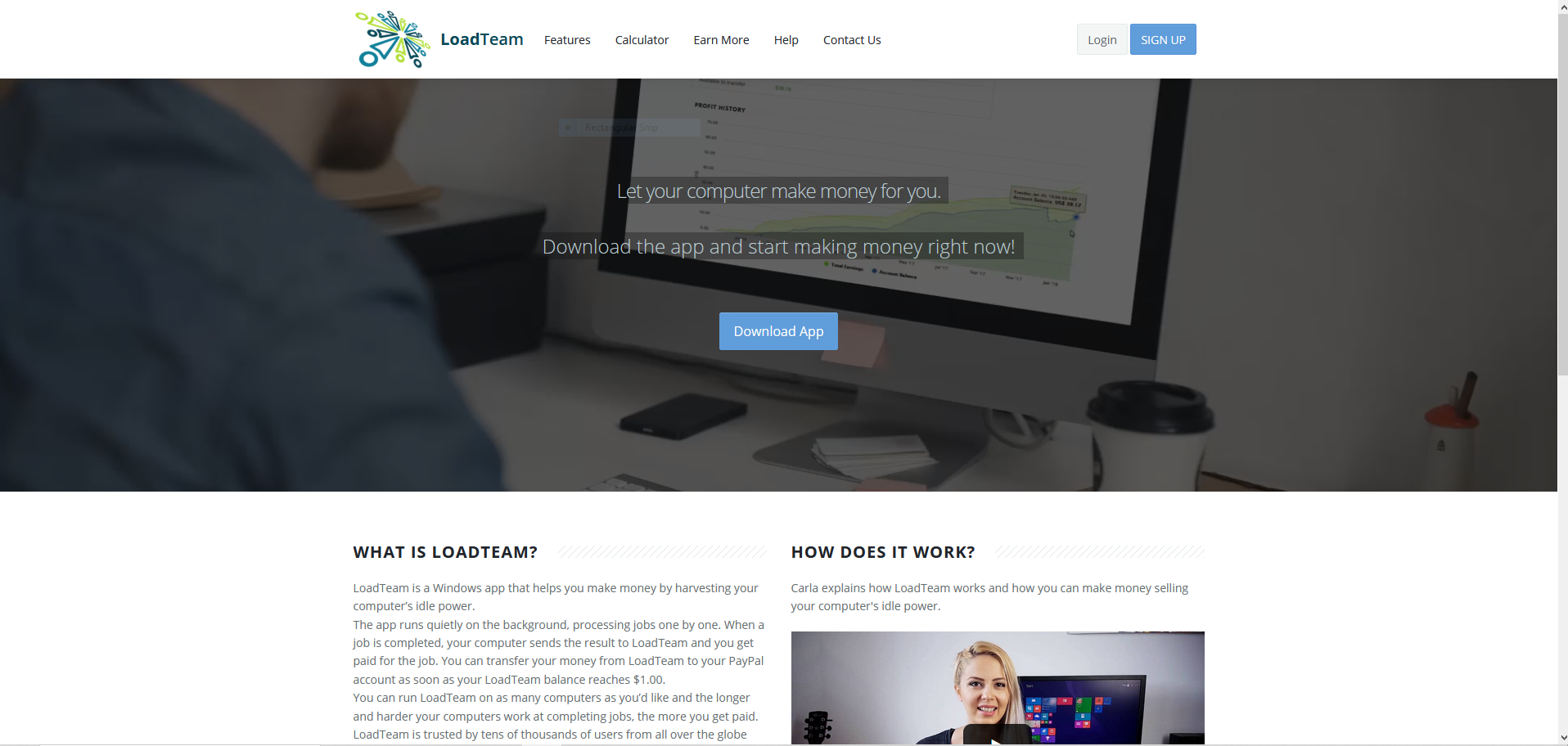 Hello Dinks Readers,
Here is another posting for those interested in passive income.
One of my goals for 2021 is to build more passive income.  So, I've been experimenting with ways that I can build income without trading my time for dollars.  Some of these are working pretty well, some of them are a bit more experimental. This article is a Loadteam review, which is a passive income application. It will be short, because I quickly reached a negative opinion of Loadteam.
What is Loadteam?
Loadteam is an application that allows you to make passive income using your computer. The main idea behind it is: download the application onto your harddrive, let it run and get paid. Loadteam's business model basically works by mining cryptocurrencies using distributed computing. Their application makes use of unused harddrive computation power. It downloads part of a cryptocurrency problem set onto your laptop, cracks it, then sends it back to Loadteam.
Here is a screenshot of what the app looks like after it is up and running on your desktop.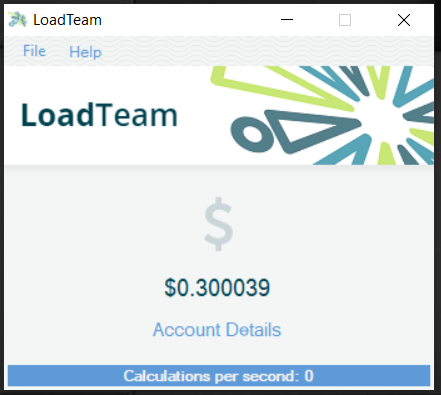 My Loadteam Review – my experience
I had Loadteam installed on my laptop for about a month. This was my experience.
1. Very low payout. Loadteam credits your account with 40 cents when you get started. I earned 26 additional cents in the month I had it. I had the software installed on both my work computer and my home computer, and devoted 20% of my processor's cycles to the application. So, the rate the application pays really isn't worth the install time.
2. Load issues. Their application failed to load consistently, and caused my computers to occasionally freeze.
3. Loadteam has a thin corporate presence. From a brief review of their LinkedIn and other social media profiles, they're located in New Zealand, which is fine. However, per LinkedIn, they've only got a couple of employees. With a small company there is always a bit more risk. Unlike a large company, Microsoft for example, Loadteam may not have the funds to pay it's partners or they may not be able to release updates or fix security holes in a timely manner.
My take on Loadteam: don't bother. I will likely be uninstalling it.
For more wealth building and passive income ideas, consider these great articles:
No Such Thing As Passive Income
Streams of Income Of The Wealthy
Building Wealth On $600 Per Month