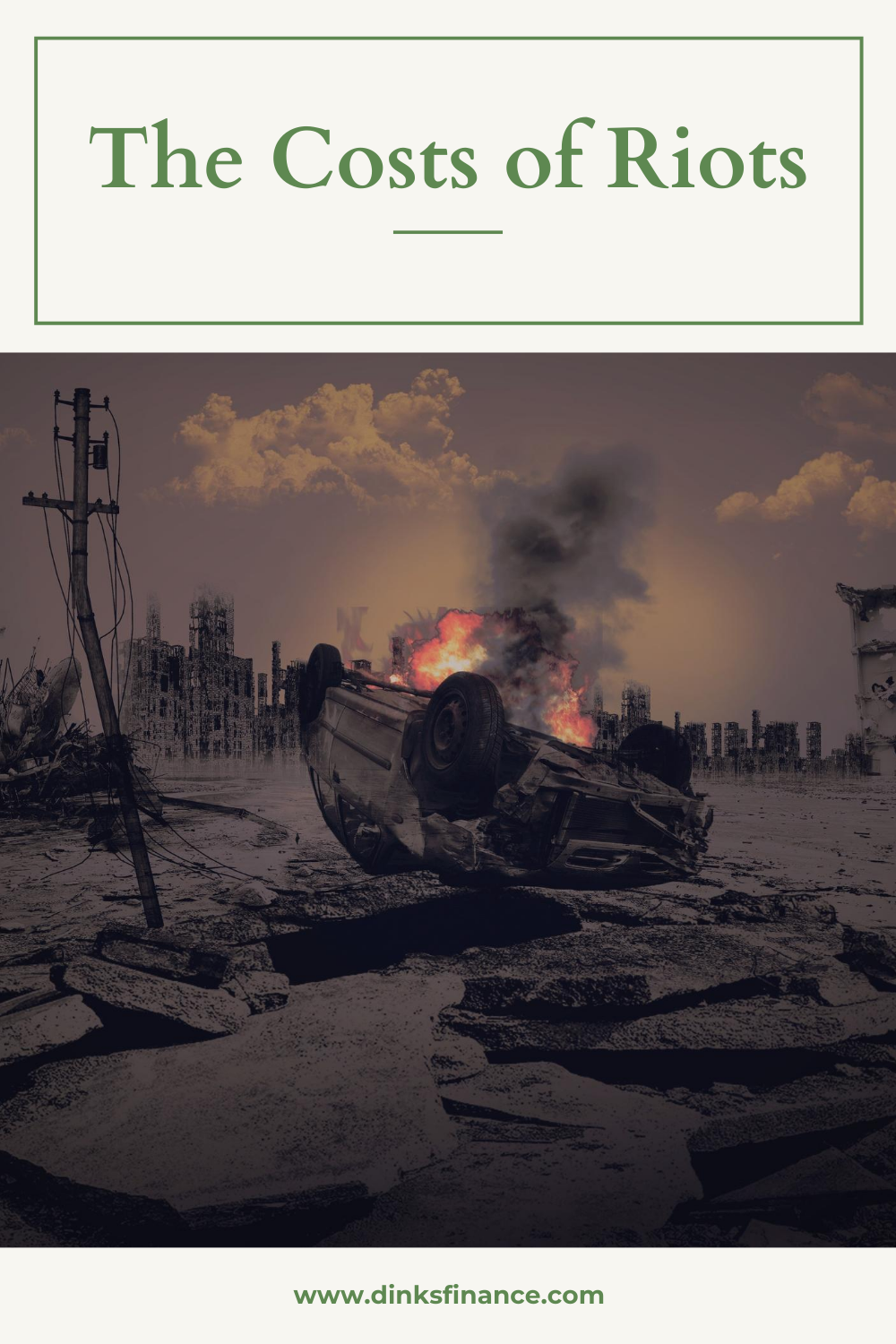 Editors note: In light of the protesting today at the US capitol building – this article is being republished. 
Unless you've been away from the internet in the arctic, you're probably aware of recent events following the killing of George Floyd in Minneapolis. The country has been gripped by the largest wave of civil disorder since 1968. The costs of riots are substantial. Past riots have cost between $50 and $446 million with scores dead. But, there is a way to protect yourself.
The Costs of Riots
While the politics surrounding the killing of George Floyd are beyond the scope of this article, rioting is hugely expensive from a fiscal standpoint. To put this week's recent events in context, here are some historical costs (not adjusted for inflation).
1965 Watts Riots: $40 Million in property damage, 1,000 buildings destructed, 34 deaths, 1,032 injuries, and 4,000 arrests.
1980 Miami Riot: $50 Million in property damage, 18 deaths, 400 injured, and 1,300 arrests.
1992 Los Angeles Riots: $446 Million in property damage, 1,120 buildings damaged, (377 completely destroyed) 52 deaths, 2,500 injuries, and 6,559 arrests.
Source: The L.A. Riots And The Economics of Urban Unrest. DiPasquale and Glaeser, 1996.
The Long Term Costs of Riots
The figures above are direct, but the costs of riots are also measured in the indirect economic long term. Riots lower real estate prices in the long term and can have a titanic impact on lost sales. One estimate suggests the 1992 Los Angeles riots cost $5 billion in lost business over 10 years.
How Can You Limit Riot Risk For Your Personal Finance?
Riots illustrate the value of geographic diversification. Rioting is more common in urban areas with high relative unemployment, and it is less common in the U.S. south. So if you're holding regional companies or real estate in a specific urban area, consider diversifying your assets out of the area. While insurance may cover some of your losses, you're almost always better off having your assets not impacted at all.
For more great articles from the DINKs, read these:
Building Wealth on $600 Per Month
What Is the FIRE Movement And Will It Survive The Pandemic?