If you're like me, you're probably looking to stretch your dollar as far as it will go.  Well here is a win I wanted to share with Dinks readers.
The story is I got a gift card for Christmas, but hadn't used it all. It had about $20 dollars left on it.  I needed groceries and didn't want to pay full retail.  So, I checked my local Kroger circular online and identified a couple of deals.  Then I walked to my local Kroger store and bought the following:
2 cartons of 12 eggs
12 cans of chili
2 packets of 6 bagels
Here is a photo of the haul.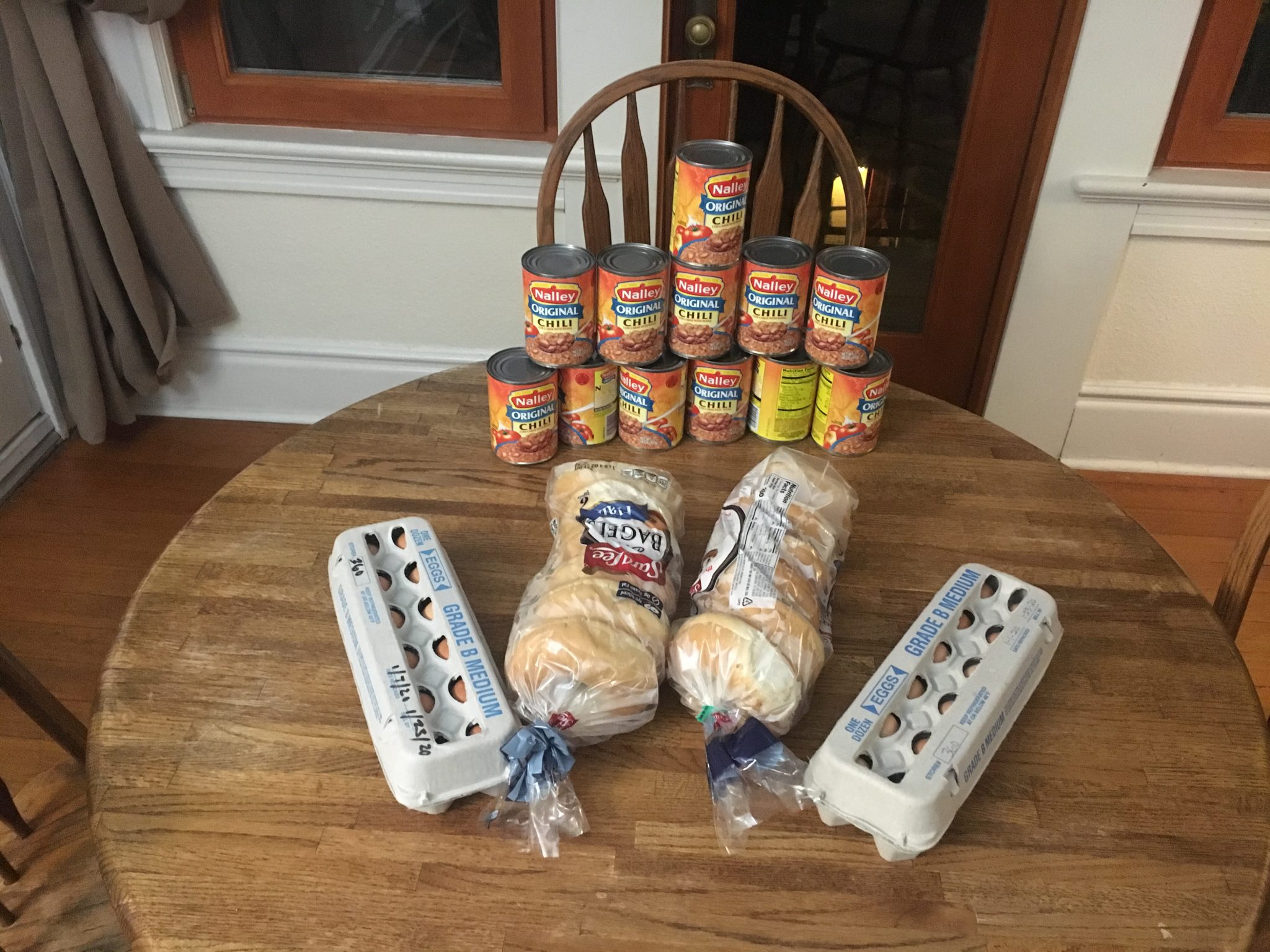 The eggs cartons cost $1.99 each – I got the cheapest brand possible – there isn't much difference between B and A grade eggs.
The chili was on sale, buy 6 and get 50 cents off each.  I bought 12 because I love chili. The deal brought the cost down from $1.50 to $1 per can.
The bags of bagels were 2 for 1. The cost was $3.99 each, but since it was 2 for 1, I paid a total of $3.99.
Basically, I kept myself to the $20 limit, but was able to score enough for breakfast and lunch for at least a week.
After everything rang up, the cashier complimented me on a good job saving.  That made my day.
I think the bottom line here is – don't pay full retail, work the deals instead.