Fidelity has pretty much been beating the pants off the competition in the low cost investing space.
I just heard about their latest – no cost, no minimum index funds – from a friend and checked their website.  Its true, they're basically offering zero fee, no minimum investing opportunities.
This is pretty significant news for savvy, but cash constrained investors.  It means you can get market exposure with basically no fees for even small amounts of money.   Even if you've just got $5 or $10 bucks, you can invest.
While it isn't exactly news that management fees have been dropping in the mutual fund industry, Fidelity has taken this to a new level.  This basically means that even the poorest person with a bank account can start investing and skip the fees while doing so.
There are some limitations – the no fee, no minimum is only limited to a few of their index offerings: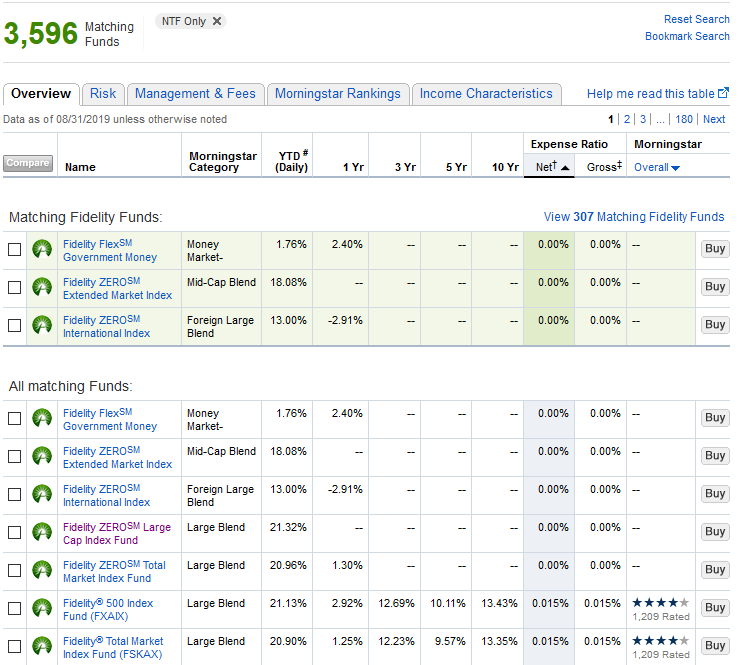 And, its not entirely clear how Fidelity makes money on these specific funds.  However, this may not need to.  Fidelity has $2.46 trillion in assets under management, so they can afford a few loss leaders.
It is probably worth considering if you want to start investing, but don't have much money.  Their sign up page is here.
For more of our great articles on investing, consider reading these:
The Pros and Cons of Mutual Funds
When To Sell Your Mutual Funds
Here Is A Crash Course On Mutual Funds For Beginners