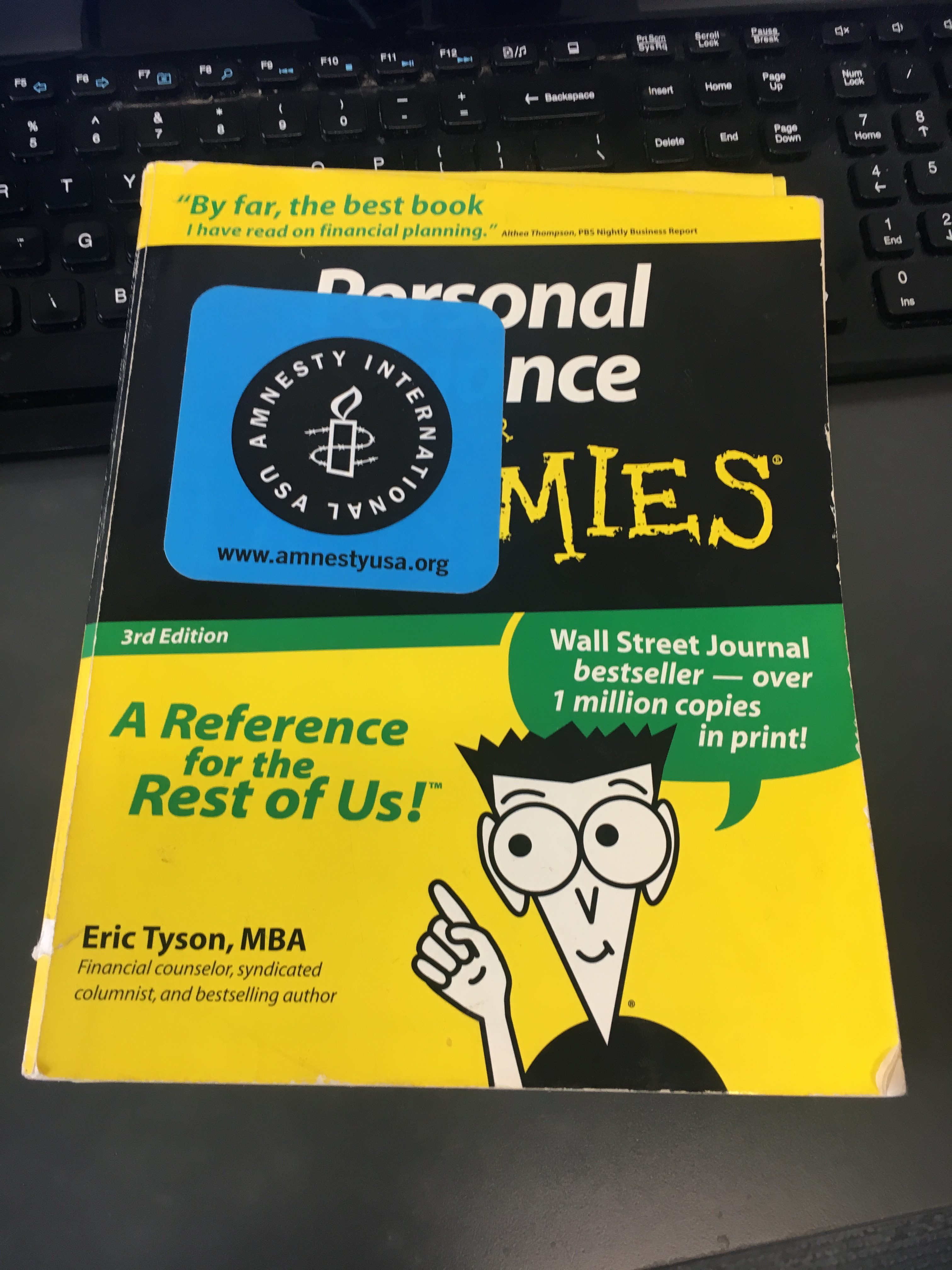 If you're reader of DINKs, you'll know that we make an effort to bring high quality personal finance information.
Along these lines, I wanted to share some key recommendations made by Eric Tyson.  Tyson is a former journalist with the San Francisco Chronicle, and has taught courses on personal finance at several universities in the bay area. Tyson's book Personal Finance for Dummies is the best all around introduction to the topic I've read in years.

Tyson gives a number of personal finance tips worth considering. These are all universally applicable guidelines that are useful if you're in debt or you're a millionaire.
1) Don't Procrastinate: First in Tyson's list of personal finance tips to start right away. Don't wait to starting putting your financial life together. This is because achieving most financial goals takes time. Savings need time accumulate, debt requires time to pay off and investments need months or years to produce returns.
2) Don't Buy Consumer Items on Credit: This is sound advice. Most consumer goods eventually loose value over time. Either market forces oblige a decline in the value of stuff (in the case of computers) or your belongings just wear out. Either way, borrowing on credit is NOT good for your financial health. If you do, you'll be stuck with worthless stuff AND debt. If you paid with cash, you'd just have the stuff.
3) Use Credit Card For Convenience, Not For Carrying Debt: The idea behind this is obvious, credit card companies charge a TON for using their money. Sometimes interest and fees can be upwards of two or three hundred percent annually.
I do disagree with Tyson on this point. Tyson says its okay to have a card, as long as you don't run up debt on it. In contrast, in my view, its generally better to avoid credit cards altogether. I feel this is because the credit card industry sometimes encourages hype and sometimes assesses abusive fees. Its generally better to go with a debit card instead.
4) Live Within Your Means: According to Tyson, spending more than you earn is a ticket to the poorhouse. Conspicuous consumption usually means borrowing against your future, which isn't something you want to do. For example it doesn't makes sense to stretch your budget to lease a BMW, or to buy expensive clothing that you really can't afford.
5) Save and Invest At Least 5 to 10 Percent of Your Income.  Another personal finance tip Tyson recommends is to save and invest at least 5 to 10% of your income. This is good advice. The more wealth you have put away, the better off you'll be. Preferably, save through a retirement vehicle to reduce your taxable income and/or allow your profits to grow free of taxation. This is a solid recommendation, I'd just add that if you save more than 5-10% of your income, you'd be even better off.
Finally, if you'd like to hear more about what Tyson has to say, you should consider picking up a copy of his book, Personal Finance for Dummies. It's loaded with good advice, and is an excellent starting point for learning the basics of personal finance. I'd go with the 2015 editions – they're about a quarter of the price of 2019 versions.
Here are some more articles on the mechanics of personal finance worth reading:
The Pros and Cons of Mutual Funds
Building Wealth on $600 A Month
Yes, You Can Buy An Oil Well
Nine Ways To Make Extra Money
More Tips From Eric Tyson
More Personal Finance Tips From Eric Tyson
Readers, if you have any other tips, we'd love to hear them! Leave a comment below or shoot us an email.