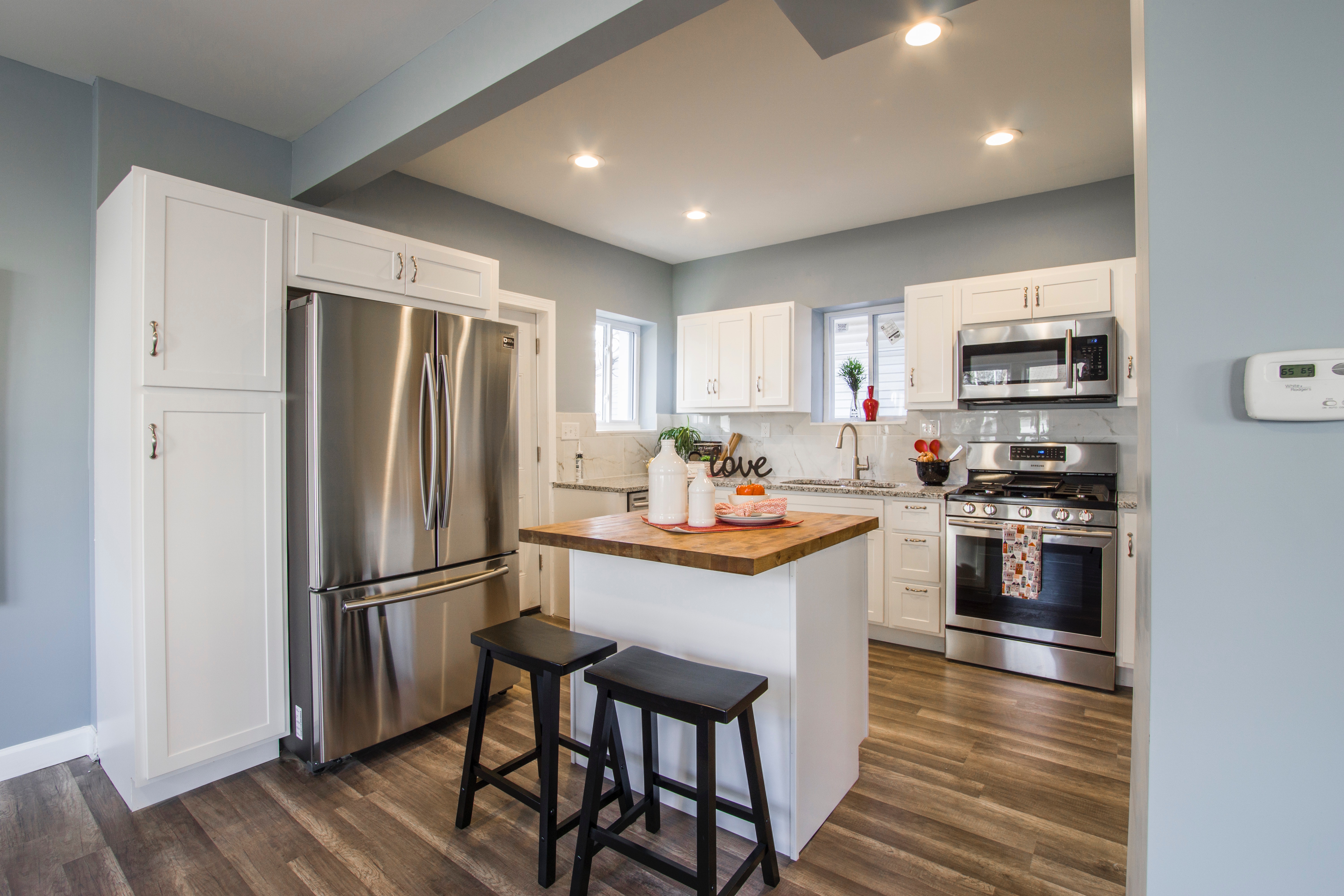 "Home is where love resides, memories are created, friends and family belong and laughter never ends."
-Unknown
'Home' – the word alone rings ever so sweetly in our ears every time. It brings a certain cheerful though at the end of the day. We feel content and gleeful by the thought of reaching our home after a troublesome day at work or even a hard-fought day at office. 'Home' is not just any word, it's an emotion. A home is built on many sacrifices. As a result, everyone wants to make their home more and more delightful. You would certainly spend a handful to add a delicate value to your home. According to the 2017 True Cost report by Home Advisor – An average of $5,157 is invested on projects about home improvements. Though not everyone can spend so lavishly on their homes. Some of them yet want it to look marvelous and lovely anyway. So, here are some economic tricks you can follow to decorate your home just the way you wanted with a little time and dedication.
Lighting
According to Glamour, "Lighting is the jewelry of your room". An inexpensive and hassle-free way to rebuild your whole room and make it look rather expensive in the contrary. Lights also create shadows in different shapes. Overall, they create quite an ambience. While decorating, first get an outset idea of the room's design and then choose the light bulbs very carefully for different places and corners. Also, take cautious steps in choosing the different bulb sizes and where to put them in a room in terms of dissimilar heights to create more charisma.
Upgrade your pillows
Pillows are quite essential in our daily lives. They are used for many different reasons and in many disparate places. In bedroom, pillows serve a crucial purpose in bed mainly for pleasure while, in sofas, they form quite an essential visual. Howbeit, you can certainly beautify your pillows to some extent for literally cheap price. In fact, you can handmade them if you can manage enough time and taste according to your preferences.
Repaint your walls
Undoubtedly, the unparalleled outfit a room can get is vibrant wall paint and dazzling wallpapers. Among other decorative instruments, this particular idea is often forgot and lost in the midst but you can't imagine that how much a fresh and bold wall paint can impact a room's decor. You can always cover your old and dull wall with a rich colored and patterned wall paint and as a consequence your boring room suddenly gets full of life on its own.
Housekeeping
Hygiene is the most essential aspect of human life. To stay disease free, you need to maintain a definite and strict cleanliness and sanitary process. Organized cleaning, regular laundry, and keep a tab on day to day basis housekeeping can keep your home well-ordered and visually pleasant. For example, a dust-free television set or a cleansed table cloth leaves much better impact on a guest. Also, it improves your mood on a pretty boring day.
Candles
Candles are perhaps the most underrated artifacts to plan a home decor. Candles comes in different shapes, colors and scent with different candle holders. They can create relaxing ambience when lights go out. You can use candles in many places of your home, like kitchen, bathroom, drawing room, dining room even in rooftops. Candles certainly create imaginative lights and shadows in a seductive way you can't imagine. If you got your partner from DoULike, both of you can even customize fresh and exotic candles at home and in the process, both of you got the time all for yourselves. Howbeit, you need to rely on your creative instincts to choose candles for different occasions accordingly.
Don't forget about plants
"I always like to have flowers on the table. I think they make it look special.".
-Ina GartenSeveral reports and surveys states that greenery is soothing for humans' eyes. Plants are such elements which can make your home and your life a lot more versatile and refreshing. You can grow indoor plants in many stylish and contemporary ways which imprints a large scale impact on your home decor.
With a proficient and canny spending you can achieve your desired decor through these small tricks and tales. Incorporating your planned and dedicated time will maneuver your tedious and insipid home into a vivid and blazing eyesight.