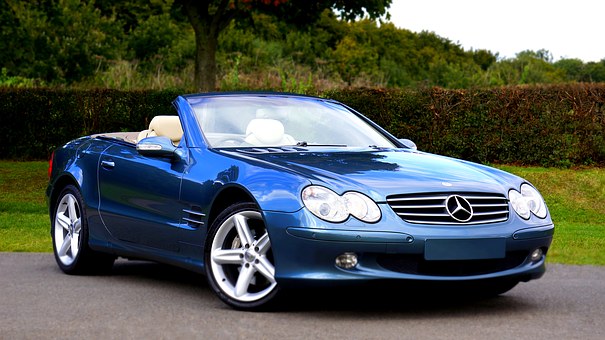 Moving long distance, whether across the nation or across an ocean, is an expensive venture and a way different experience compared to moving in-state. Intrastate state moves can cost just $1,170 on average; inter-state moves can cost $4,000 or more. During this stressful process, car shipping is often one of the biggest moving expenses. So what's the cheapest way to ship your car long distance when moving?
First, you have an important decision to make:
Will you sell your car, or will you transport your car to your new home? Making the right choice can actually save you a ton of money and headaches.
If You Keep Your Car
Obviously, you have to pay to transport it to your new home. You might be able to drive it there, in which case you'll just be paying a small fortune in gas. You might have to arrange to have it shipped there via train, boat, or auto transporter, which will cost a great deal more.
When it comes to national, inter-state moves, remember that vehicle standards can vary state to state. A car that passes inspection in your current state may not pass inspection in your new home state. It's highly recommended that you call your new state's motor vehicle office to get some important info. Figure out:
What tests your car must pass, like emissions and safety, and what they cost.
If you buy a used car vs a new car, what tests are required? And who pays for the testing the seller (private party vs dealer) or you, the buyer? Considering 40 million used cars are passed around in private and dealership sales every year, each state typically has solid guidelines to regulate them.
Is there any legislation coming up in the state you should know about? New legislation could make certain vehicle models obsolete, change testing standards, or raise fees and taxes.
These costs and changes in paperwork only intensify during moves outside the continental United States. If you're moving to a new country, for example, you'll have to navigate their registration and inspection processes. There might be a language barrier. Keep in mind, too, that the majority of countries outside the U.S. drive on the left side of the road, a practice that U.S. car models are not optimized for.
If You Sell Your Car
Consider your destination. Are you moving to a big city where your car isn't really needed? Are you going to the country, where driving long distances will be necessary all the time but your car isn't up to the challenge? Maybe consider selling, scrapping, or donating it just before you move.
Moving overseas is the biggest reason you'd want to leave your existing car behind. Shipping costs and stress can almost cost as much as simply starting from scratch in your new home and buying a new vehicle locally.
Then again, your length of move matters too. If your car is very sentimental to you, very valuable, or just plain hard to get rid of, it may be worth keeping if your overseas move is especially long-term. Consider that your vehicle's accommodations could be rare in your new home. If the style and models available in your new country just don't match up to your current car, you might want to spend the extra cash to take it with you.
What's The Cheapest Way To Ship Your Car Long Distance?
In general, the cheapest way to ship your car is to do it yourself. Driving your own car across state lines will always be cheaper than paying for a car shipping services. However, there are alternatives. Thanks to the magic of the Internet, you can easily hire someone online to drive your car for you. While this saves money, it also comes with certain risks.
There's always a way to save some stress and money while making a big move like this! Take advantage of government resources, third party websites, and your own network. Ask friends or acquaintances in your new home state or country about what they recommend based on their first-hand experiences.
What's the cheapest way to ship your car long distance and what have you tried? Tell us in the comments below.
Like DINKS? Subscribe!
Subscribe to get the latest DINKS Finance content by email.