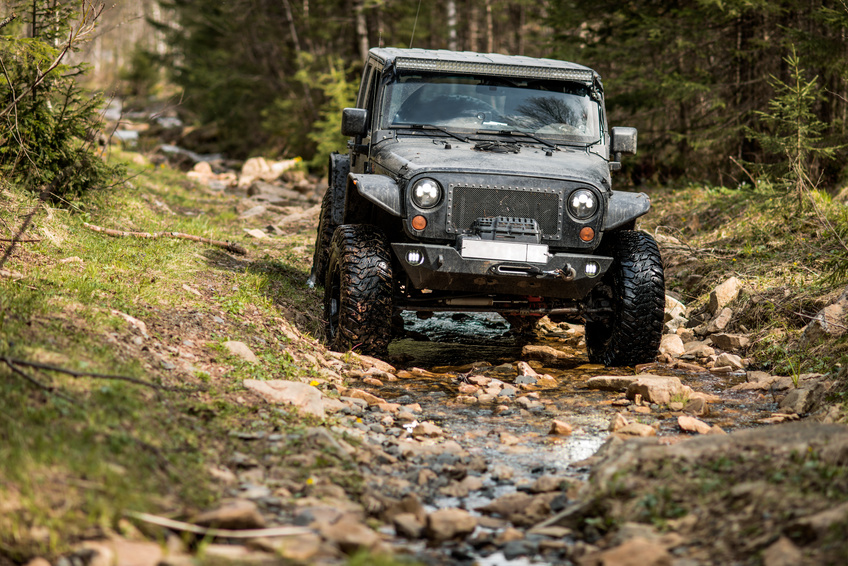 The Internet has utterly transformed our day-to-day lives in its brief, 29-year existence. Yeah, you read that right. The tool that lets us access any and all information we desire in a fraction of a second, that is responsible for the golden streaming age we currently live in, isn't even 30 years old.
One of its biggest impacts has been on the traditional brick-and-mortar store. With sites like Amazon in place, the need to step outside your door to purchase an item, no matter how niche, is going the way of the dinosaur. The internet has even transformed the ways we purchase big-ticket items like vehicles — we may not be at the point where cars are delivered right to our doors, but modern consumers are using the Internet more than ever to make their car buying decision.
Car Buying Begins With Online Research
A study performed by CarGurus recently took a closer look at the digital aspect of car shopping. They found that even though most people buy cars offline, most people research cars online before heading to the dealership.
By surveying more than 5,000 respondents, the company focused on two things:
The use of automotive websites and how long customers' shopping process was, including when they first went to a dealership and when they finally made the purchase
A close examination of their digital behavior to see which websites were used and how often they were visited
The results displayed an average use of 11 different websites, 90% of which were auto-shopping sites. Melissa Gross, a market researcher at CarGurus, explains the trend.
"Consumers are taking their shopping behaviors from other areas, and shifting them to automotive. Everything else we do online we are expecting to be able to do with auto."
Buying Cars Without Checking Online Is No Longer The Norm
The U.S. auto industry is massive, and the vast majority of cars are still sold at local dealerships. Today, Ford is the number one U.S. car brand and number five worldwide. As of 2015, the carmaker was generating about $150 billion in revenue per year.
With around 86% of people in the U.S. commuting to work by automobile, it makes sense that car owners would carefully research a massive investment (like their main mode of transportation). Thanks to the Internet, this research is easier than ever. The e-commerce, technological era is changing the way people shop.
That shift isn't one-sided either; changes in buying mean businesses need to change the way they sell. You can't simply slap a brief description of a vehicle with a single picture and expect drivers to come calling. This e-commerce generation is discerning. Another recent survey found that 66% of online shoppers want to see at least three pictures before buying a product, and these shoppers cited a zoom function as crucial to their interest in purchasing.
The DMV Recognizes The Power Of The Internet
In fact, the prevalence of online shopping for cars has led the Department of Motor Vehicles itself to recognize the power of the Internet. The DMV website now offers step-by-step instructions for buying cars online without accidentally buying a lemon.
Buying online is easier than ever, even when it comes to complicated items like cars. With Internet access expanding year after year, this trend isn't likely to hit the brakes anytime soon.
Are you buying cars without checking online? Tell us more in the comments below.
Read More:
Like DINKS? Subscribe!
Subscribe to get the latest DINKS Finance content by email.