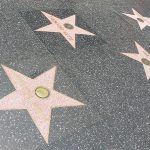 YouTube channels don't bring in much money for the vast majority of people who try to make a living on the site.
That revelation comes from Mathias Bärtl, a professor at Offenburg University of Applied Sciences in Germany, who analyzed YouTube channels for Bloomberg News.
Bärtl found that all but the top 3% of YouTube channels — in terms of the number of viewers — have earnings hovering near the poverty line,  if not well below it. The U.S. defines poverty as $12,140 in annual earnings for a single individual and $16,460 for a couple.
YouTube Channel Earnings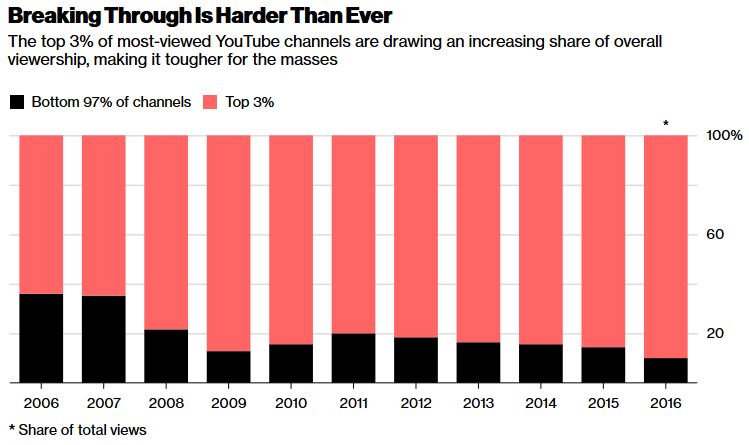 Compare that with a YouTube channel — once it makes the top 3% of viewership, advertising revenues would reach $16,800 annually.
Note that these figures don't appear to factor in revenue that might come from paid placements or sponsorships brokered by third parties. Sponsorships have contributed to a 40% annual growth in the number of channels with six-figure earnings has risen 40% annually.
Additionally, YouTube lets channel creators earn a cut of revenues from viewers who pay to place comments prominently, but it's unclear whether that actually generates significant income for anyone yet.
Harder To Earn
Meanwhile, YouTube made it even harder than ever to earn a living on the site, by requiring that a channel have at least 10,000 viewers before it can earn ad revenues from YouTube.
After YouTube instituted this policy, people interested in making money from online videos have gravitated toward other platforms like the content crowdfunding site Patreon.
Meanwhile, the numbers on YouTube suggest that the site is steadily catching up with more traditional forms of entertainment with respect to the likelihood of making it big: ever-fewer people earn enough from the website to not needing a second job to the pay the bills.
What Actors Make
Although the median hourly pay for actors is $18.70, according to the Bureau of Labor Statistics, BLS doesn't provide data on what percentage of people who work as actors have full-time hours at that pay rate. Nor does the agency tally any statistics on whether some professions may have higher incidences of people working side hustles.
Alas, the need for side hustles doesn't factor into people's dreams of becoming YouTube stars someday. Apparently, one in three British kids age 7 to 17 said that they want to be a full-time YouTuber when they grow up, according to a survey from last year that Bloomberg cited.
This begs the following question, dear readers: Have you ever aspired to become a YouTube star — and if so, has learned that a YouTube channel isn't as lucrative as it reportedly used to be changed that dream for you?