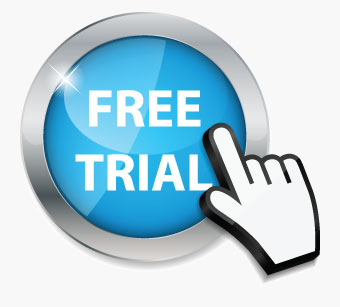 The Federal Trade Commission has issued a warning about free trial offers. They can actually cost a fortune.
The tip-off that a free trial might not actually be free: You're asked for a credit card to cover shipping and handling.
These companies can bill your credit card before you're done trying the product — actually, they bill you right when you order the free trial. You're actually signing up for a monthly subscription.
It's Not Really a Free Trial
Even if the merchant says it only requires a credit card to verify your age — or for any other reason — you would do well to question whether the offer is actually free.
Read the fine print on any merchant offering of a free trial to learn the full terms and consequences.
There should be some language about what you can do if you don't like the free trial. You might discover that you are signing up for a subscription without a clear path for unsubscribing. The only way out might be to go directly to your own credit card issuer or bank and stop payments.
Offer Spam
The terms of the free offers can also include some agreement to receive marketing emails from the company or other unsolicited offers, the FTC warns.
The FTC notes that some of the more egregious of the free trial offers set people up to become victims of identity theft later on.
Bottom line, don't rush into any free trial.
Research the company before you sign up for any free trial. Look for online reviews of the product and the merchant; pay attention to both the positives and the negatives; and find out how the company handles dissatisfied customers.
Also check with the Better Business Bureau and the FTC for their assessments of the company before you sign up for anything.
Make Sure You're Comfortable
Make sure you completely comfortable with the company, its offer and terms before you agree to anything.
Don't click on anything in haste — you can always come back to it later once you have more time and a better understanding of what's on offer.
If, however, you've already signed up for a free trial of any kind, you're going to want to check your credit card statements for any charges.
You should be reading all of your bills closely anyway, but this is just another reason to do so.
So, readers, have you had any experience with free trial offers that wound up being subscriptions? What kinds of product categories have they involved?