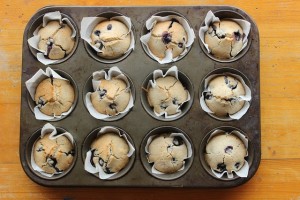 This is a very sneaky marketing strategy. We always see that eye-catching "free trial" however "free" offers can really cost you in the long run. The online community itself is saturated with free trials and free offers. We have a tendency to trust these companies are honest but we don't understand what we're about to sign up for.
It could also be that the "free" offer is so poor in service that you might be forced to upgrade with some sort of charge just to get the kind of service that you want. An example of this is the "free wifi" offered in some places such as hotels. It turns out that "free" meant basic and extremely slow internet connection until you get tired of the sluggish connection and the hotel tries to upsell you every time you log on.
Another scenario is when you go for online purchasing that offers "free trial" but later on you will notice that money has been taken off from your account by a company you are not familiar with – even sometimes they have taken more than one payment. If you are not extra careful, they could end up as scams.
So what are the most common types of "free trials" out there? Here are a few that you would need to keep an eye on.
Real free items. This is something that you can get with absolutely no preconditions. Muffin samples in airport Starbucks are free. You can just walk in the store, take the baked goodie and leave.
Free with a purchase. This is very common with fast food restaurants, especially with kiddie meals. Just think of the "free toy" that comes with the meal when you order and pay for your food.
Free with strings. This is something that you have to spend money for, in order to get it. This is most common with airlines and their "free miles" if you sign up for a credit card.
Another example can be found in online games, such as in online casinos. For instance, in slotsheaven.com, the online slots are free and you can play and practice, without spending any money what so ever. . However, if you want to win money you will have to deposit money first.
If you want something truly free, pay close attention to the fine print on the offer, or better yet, do your research. Many of the companies who make enticing offers have devious wordings in their Terms and Conditions that usually says unless you cancel the product within a specific time frame, they will take payments from your account until you do. Since you clicked on "I Agree", you cannot claim that you didn't know what was going to happen and therefore, you cannot get your money back or have it refunded.
Sadly, this happens a lot so it's best to always read the fine print and know when to cancel the product if you have signed up for a "free trial" period. It's also rare that there are completely free offers online, so after you confirm that there is absolutely no commitment, better grab it before it's gone!
Get Your FREE Ebook
DINKS (Dual Income No Kids) Finance focuses on personal finance for couples. While by no means financial experts, we strive to provide readers with new, innovative ways of thinking about finance. Sign up now to get our ebook, "Making Money Tips for Couples" FREE.