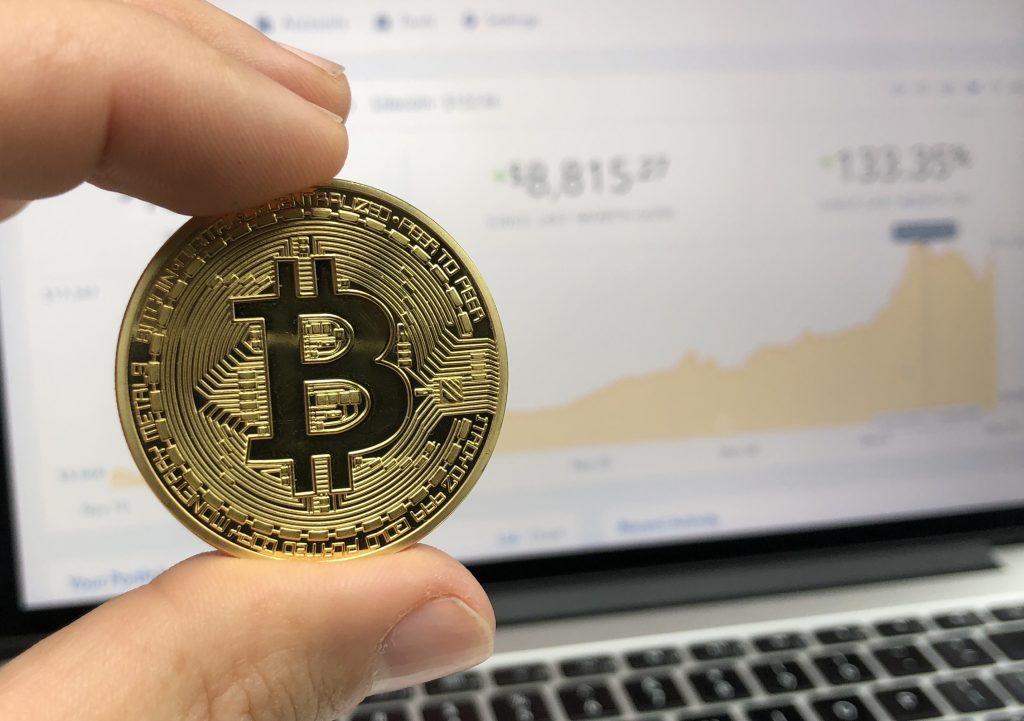 As of the start of 2017, a single bitcoin was valued at just over $13,000.00.
At this price, you may be wondering if you should buy in. Don't. Its a bubble and you face a very high risk of losing money.
But no, you say, bitcoin isn't a bubble, its the latest and greatest technology that is sure to change the world, therefore you should buy.

Maybe, but probably not.  Consider these five points.
1. First, extreme financial behavior around bitcoin is becoming more common.  For example, there are credible news reports of people selling their houses or taking out large loans to invest in bitcoin.  This smells a lot like the irrational exuberance of the 1990s dot-com bubble or the loose lending standards preceding the 2007 housing crisis.
2. Second, people who don't normally invest and have little investing experience are piling onto bitcoin. Bitcoin is conceptually difficult to understand and most people are challenged to provide a cogent explanation of its history and value.  This is behavior similar to past bubbles – specifically stocks in the early 2000s. During the 2000s, plumbers and painters who normally wouldn't invest started giving out stock tips.  Now, discussions of bitcoin are common among unsophisticated investors in social media and in cocktail parties.
3. The third reason why bitcoin is a bubble is that bitcoin & blockchain technology is unregulated and attracts questionable people. A couple of great examples of this are marketing guru Tai Lopez and disgraced executive Brock Pierce.  If you haven't heard of these guys, feel free to check them out — Lopez has been criticized for exaggerating his success (1) and Pierce was arrested on child pornography charges in 2002 (1).
Both of these people are big bitcoin proponents. What classically happens during a financial bubble, when financial markets do nothing but go up, is scams and dishonesty proliferate as the public gets distracted by the potential of immense profits.  While Lopez and Pierce haven't been definitely linked to any illegal bitcoin activity, their involvement may suggest that bitcoin is in a bubble.
4. The fourth sign that bitcoin is a bubble is its price history. The pattern of asset value increase for bitcoin looks an awful lot like past bubbles. From zerohedge.com
5. Bitcoin price increases are largely driven by speculative buying. Unlike other assets, there is no large institution or profit model which backs up the value of the asset and ensures its value.  The U.S. dollar has value in part because of the"full faith and credit" of the federal government.  Stocks and bonds have value because the organizations that issue them have revenue models that ensure the dividends and interest they may continue. Bitcoin has none of this – it is merely a means of exchange. Instead, rises in price are likely due to pure speculation.
All this points to bitcoin being in a speculative bubble.
Readers, you probably should stay away from bitcoin.  At a valuation of well over $10,000, the price is likely to go down once speculative demand drops off.
Get Your FREE Ebook
DINKS (Dual Income No Kids) Finance focuses on personal finance for couples. While by no means financial experts, we strive to provide readers with new, innovative ways of thinking about finance. Sign up now to get our ebook, "Making Money Tips for Couples" FREE.