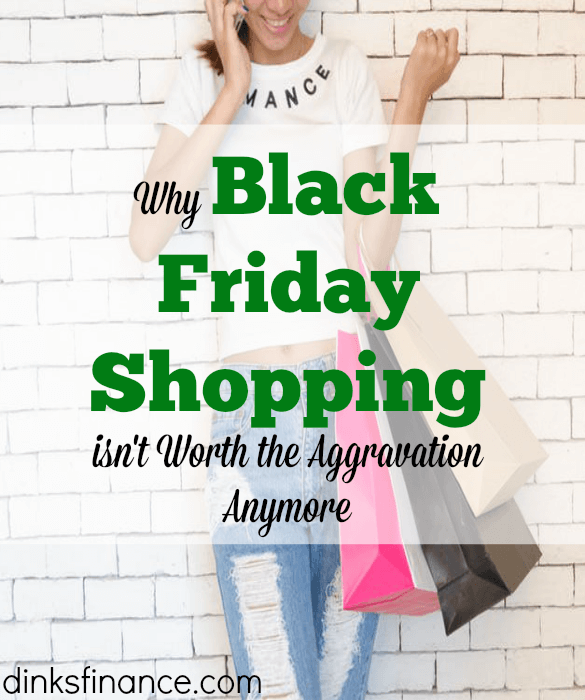 Black Friday is losing its luster, while Cyber Monday continues to get better every year. 
You're better off following this trend and shopping online instead of making yourself miserable at the mall on Black Friday — here's why.
Stores actually design Black Friday shopping to be a frenzied event in the hope that you'll make decisions impulsively — impelled to compete with other shoppers. (Read about the history of Black Friday here.)
These other shoppers are often full of attitude and prepared to compete viciously for markdowns and parking spaces.
Because the stores are so crowded, it's hard to find the things that are marketed as being on sale. They're in limited quantities and many aren't even name-brand products.
You Don't Need Any of It
Most likely the things you end up buying are things you want but don't actually need. Don't confuse the compulsion to make an impulse purchase with a thoughtful transaction you can make under more relaxed circumstances.
If you have to pull out your credit card to complete a purchase, then any discount a store might be offering will be canceled out by the interest you will have to pay on what you charge
One way or another, Thanksgiving day sales are all trying to nudge you off your budget for holiday — coaxing you into buying things you haven't planned for. Don't mess up your spending plans on the first day of the holiday season or things will snowball from there.
Forget Black Friday
Attempting to visit physical stores or the mall on Black Friday will be counterproductive and frustrating, and the deals advertised as being in the stores on are usually available online as well.
You're better off shopping on the internet — especially on Cyber Monday — so you can compare prices more efficiently and not have to deal with any crowds.
Readers, are you still thinking you want to go shopping on Black Friday?
Get Your FREE Ebook
DINKS (Dual Income No Kids) Finance focuses on personal finance for couples. While by no means financial experts, we strive to provide readers with new, innovative ways of thinking about finance. Sign up now to get our ebook, "Making Money Tips for Couples" FREE.