It's not impossible to celebrate Halloween on a budget, even though it might go against the trend.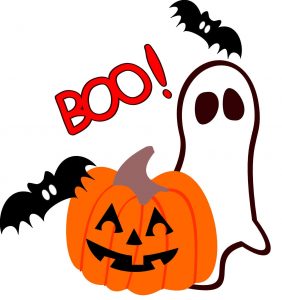 This year, the average spending per household celebrating the holiday is $86.13, which is more than double what it was in 2003, $41.77. This rate of increase is faster than inflation.
But you don't have to follow what everyone else is doing and keep spending more on the holiday. This year, try challenging yourself to celebrate Halloween on a budget. Here's how to go about it.
Make Your Own Costume
You don't need to know how to sew, let alone have any crafty inclination or skill, in order to make a good costume. Ideas for costumes are everywhere — including the ones in the video at the bottom of this post.
You can also just buy an accessory or two and use things you already have in your wardrobe. Another approach: borrow a costume from a friend or swap with one another the costumes you wore in previous years.
Comparison Shop
Avoid the tendency to make impulse purchases and you'll be well on your way to that goal of celebrating Halloween on a budget.
The earlier you start shopping, the more time you give yourself to comparison shop for the lowest prices. This tactic may be catching on because this year about a third of those planning to celebrate the holiday told the National Retail Federation they were beginning their shopping in September.
Recycle Your Decorations
The markup on Halloween costumes can be substantial, so there's no reason why you should buy all new decorations every year.
Instead, take good care of the decorations you put up so you can reuse them from one year to the next. Find a reusable adhesive to mount them with so you'll be able to take them down intact.
Free Events
There's no shortage of Halloween themed events that don't cost any money. Most likely your options include at least one party you know of that isn't charging any money.
Some neighborhoods with lots of kids actually have block parties that free people up from having to wait around at home for trick-or-treaters. If you know anyone who lives on one of these blocks, you might be able to tag along. The nice thing about this approach is that it would also get you out of the house where you might otherwise feel an obligation to hand out candy to trick-or-treaters.
Celebrate Halloween on a Budget
Odds are if you set out to celebrate Halloween on a budget, no one else will notice you're not spending as much as you did last year.
Readers, what are your plans for Halloween this year?