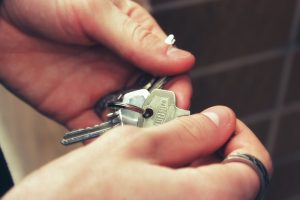 With rising monthly rents, gargantuan student loan payments, and stagnant wages, the prospect of owning a home might seem nearly impossible right now for many around the country. However, home ownership is still traditionally a great investment, and a mortgage is often cheaper than a rental payment in many markets. Owning a home allows you to put down roots in a community and allows you to customize your house in almost any way you choose. This is an exciting prospect for many renters.
But with a seemingly impossible route to owning a home, many renters who would otherwise be a great candidate for home ownership are not entering the real estate market—particularly in really pricey markets.
Now There's A Company That Invests Alongside You
Here's where Unison comes in. Unison is a San Francisco-based company that has flipped the idea of purchasing and owning a home on its head. Unison is comprised of a group of financial and real estate professionals who are dedicated to helping would-be homeowners get into home that they want and helping homeowners use the equity in their home — without an overwhelming mountain of debt.
The idea for Unison is simple: they invest alongside you in your home. They act as a partner with you on your homeownership journey, whether you are looking to buy or already own a home. For home buyers, Unison can provide up to half of your down payment funds. For homeowners, Unison can unlock the equity in your home. In return, they share in the appreciation or depreciation of the home whenever you choose to sell — up to 30 years later.
Perhaps the best part is that there are no monthly payments to Unison, and no interest charges. This gives homeowners a greater degree of financial flexibility. You no longer have to stretch your budget to the breaking point if you don't want to.
How You — Yes You! — Can Break Into the Housing Market
Similar to a rich uncle who would put up money for your down payment, the Unison HomeBuyer Program can provide up to half of your down payment on your purchase of a new home.
This program is for those would-be buyers who spend hours scrolling through the online home listings and think they can't afford to buy a home in their desired neighborhood and for those who think they can't buy a home because of their debt from student loans and sky-high rent.
With the HomeBuyer Program, Unison provides funds for your down payment. It does not require monthly payments on the money that is provided. Instead, Unison shares in the future change in the value of your home whenever you sell it — up to 30 years later. If the value has gone up, Unison would share in the gains. If the value has gone down, Unison would share in the loss.
The additional down payment funds from Unison make it easier for you to afford the home you want. Working with Unison can lower your monthly mortgage payment by up to 15–20%. This extra savings each month can help you save for your children's college tuition, pay off your student loan debt, or remodel the house.
A larger down payment can also help you avoid PMI (or Private Mortgage Insurance), which is an added expense that increases your monthly mortgage payment and protects your lender in case you don't pay your mortgage payment.
With Unison, you may be able to buy a home in the neighborhood you want, with a shorter commute, close to a top school district and plenty of amenities.
Own Your Home? Unlock Your Home Equity With No Debt
So maybe you already own a home and you have no plans to move in the near future, but your home could use a little sprucing up with a remodel. Or maybe your credit card debt has racked up more debt than you care to admit and you want to pay it down.
Instead of taking out a second mortgage on your home or getting a loan to receive the funds, you could use the Unison HomeOwner Program. Similar to the HomeBuyer Program, Unison essentially makes an investment in your home in the HomeOwner Program.
After you have been approved and your home is evaluated by an independent, licensed appraiser, Unison will pay you up to 20% of your home's value in cash. You can do whatever you want with this money, including remodel your home, pay down student loan debt, or make an investment for your retirement.
Similar to the HomeBuyer program, you do not have to pay Unison anything until you sell the home — up to 30 years later. When you decide to sell your home, Unison will share in any increase in the value of your home (or share in the loss if the home has lost value).
The HomeOwner Program can provide you increased financial flexibility without having to deal with monthly payments.
Conclusion
Unison is an innovative company providing new options to homeowners. Their two programs (the HomeBuyer program and the HomeOwner program) give people flexibility to accomplish their goals without more debt.
If you have specific questions about how to qualify for the HomeBuyer or HomeOwner programs, you can visit their website or call them directly at 800-330-9400.
As with any financial product, you should always research it fully and make sure you understand the key components of the partnership before you sign up.