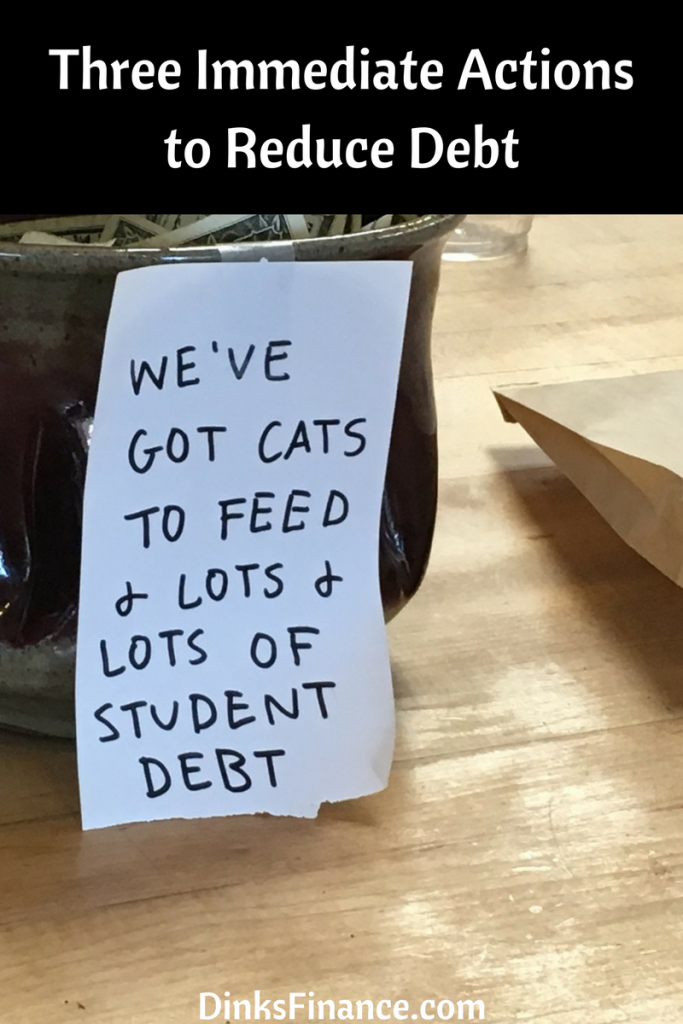 Debt is something that many people have or have dealt with before. There are many ways to reduce it. Some ideas work much better than others. Today, I want to go over three things that you can do that will have a lasting effect on your debt.
Stop using your credit cards
Credit card debt is a major problem in this country. One way that you can change that is to stop using your credit cards. You will never get out of debt if you're still using them for multiple purchases. Trying to get your credit card balance lower while you're still using the cards doesn't work. For years, I had a lot of credit card debt. I would make a payment and then use the credit card a few weeks later. I did that for years. My credit card fluctuated from $3400 – $3600. It didn't start to get lower until I stopped using it.
I learned that you have to change your spending habits. I stopped using the credit card and opted to use my debit card instead. When it comes to credit, you're using money that you haven't made yet. It's something that will need to be paid back. By changing your habits and using money that you have, your credit card debt will start to get lower.  When you stop using your credit card, you may not want to close the account down. Credit cards with low balances can be good for your credit score.
Pay more than the minimum
Credit card and loan companies are happy when you only make a minimum payment. A lot of that payment only goes to the interest. That is how a lot of these companies make money. To get ahead and to get out of debt, you should start paying more than the minimum amount as soon as possible. Paying an extra $20 – $30 can help your debt go down faster. If you want to pay more than that, you can start side hustling. All the money that you make from your side hustle can then go towards the debt. That way, you will be paying more than the minimum payment, thus not paying as much in interest.
Find support
The final action is to find support from your friends and family. Fighting debt can be a struggle. It can be tough trying to do things on your own. You will have ups and downs. Getting out of debt isn't something that can happen in a few weeks. Depending on the amount of debt you have, it can take years.
Your friends and family can help to keep you motivated while you're working towards your debt free goal. Check in with them periodically to let them know where your progress is. If you feel like you're struggling with the debt, let them know. They will probably be able to get you motivated again.
Reducing your debt may take some time, but it can happen. Not using your credit cards, paying more than the minimum payment and finding a support group are a few ways that can help you. Stay focus, and you can make it happen.