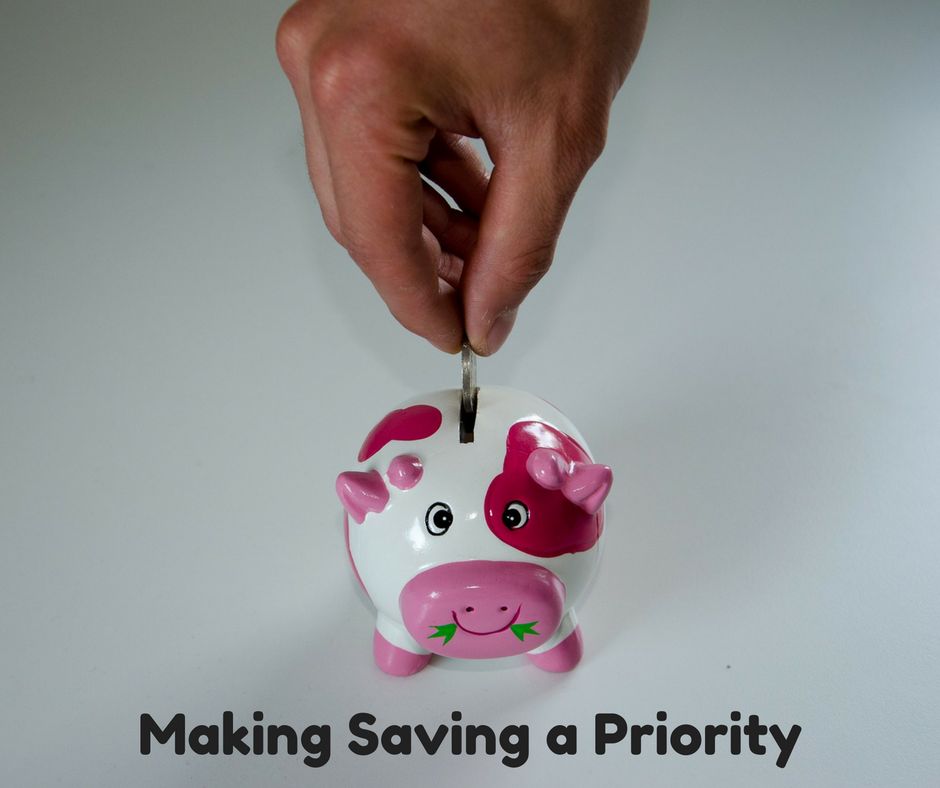 Saving money was not always a priority of mine. I figured that since I had a job, I'd always have money. Then, life happened. I went through a period where I didn't work, and I struggled. I nearly hit rock bottom twice. I realized after going through that how important it was to have a savings account. I currently add money to my savings account each month. If you don't have a one at the moment, you should consider opening one up as soon as you can. You just need to change a few things. Here are some tips that should help you prioritize saving money.




Pay Yourself First
One of the reasons many couples feel that they can't afford to save is that they don't seem to have enough money left over at after everything is paid. Do you know how to change that? You put some money into your savings account first. It might help you to start off by saving ten or fifteen percent. It may take a little getting used to, but it is worth it. For example, 10% of $2000 is $200. In a year you can save $2400. That's a pretty good amount to save in your first year if you've never done it before. If you don't want to move the money to a savings account physically, you can have it done automatically.
Extra Money
Chances are you will get what I call "extra" money sometimes throughout the year. It could be a gift, lottery winnings, a bonus from work or your tax returns. Save that money instead of spending it. Your first thought may be to buy something expensive for your significant other. Don't do it. Put that money in your savings account. It will require a little bit of discipline, but it must be done. The habit of putting extra money in the bank is a great way to get your savings headed in the right direction.
Review Your Budget
Look at your budget and figure out where your money is going. Review every expense. Are you paying too much for cable or your phone? Do you eat out several times a week? If the answer to any of those questions is yes, it's time to see what you can change. You should attempt to go grocery shopping and cooking more instead of eating out all the time. The money that you save by doing that should then be added to your savings account.
Discounts & Coupons
When shopping for different things, look for discounts and coupons. Many grocery stores offer deals on their items every week. I shop at Kroger's all the time. They have in-store deals and coupons. You can also check online coupon sites and use them as well. There is no reason you should ever pay full price while grocery shopping. If you are looking for clothes, you should visit stores like TJ Maxx, Ross, and Marshalls. Those stores always have their items discounted. Their prices are much better than the larger clothing retailers.
As you've just read, there are several ways to make saving money a priority. Pay yourself first, save any extra money that you get, review your budget and look for discounts and coupons. If you do those things, you should be able to start saving in no time.
Is saving money a priority for you?
Get Your FREE Ebook
DINKS (Dual Income No Kids) Finance focuses on personal finance for couples. While by no means financial experts, we strive to provide readers with new, innovative ways of thinking about finance. Sign up now to get our ebook, "Making Money Tips for Couples" FREE.