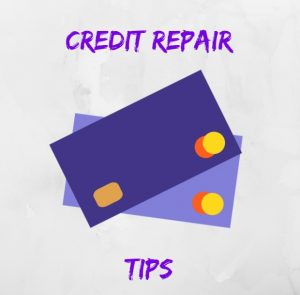 Many of us have had jacked up credit at least once in our lives.  Some of us had a down period in our lives, but have been able to bounce back with no problems. Other folks have had bad credit for years. Bad habits have caused their credit to be horrible for years. They may think that it's hopeless and that they will have bad credit forever. That's not the case. If your score is low, follow these tips to repair your credit and get it back on the right track.
The first thing that you have to do is contact the debt collectors. It may be hard, but use your manners when you are talking to them. I've gotten angry and nearly yelled at debt collectors before in the past. That didn't help the situation at all. I still had to pay that debt off. I just wasted energy being mad. Being friendly with the creditors will pave the way for you to work with them later. Unless you are filing for bankruptcy, you will need to have a pretty good relationship with everyone involved in your finances.
You should become organized. Have all of your bills stored in one place so that you can review the terms. If you're not an organized person, you may want to look at hiring an outside credit repair company to help you. They will be able to help get those things straight for you.
Depending on your employment status, you may find yourself falling behind on payments. If your credit score has taken a major dive because of a job loss, don't worry because your credit can still be repaired. Calling your lenders and telling them about your situation can help bring your monthly payments down. That will make it easier to pay your bills each month. I will be the first person to say that this works. In the past, I've contacted my lenders, and they were able to help me out a little.
This next tip may be hard, buy you need to do it. Stop using your credit cards. People swipe their cards for years before they realize their problems. Only paying the minimum each month could get you in a lot of debt. Some folks don't realize that until they check their credit. Paying those credit cards down and keeping them that way is a major key when it comes to cleaning up your credit.
When working on your credit repair make sure that you get any agreements made between you and your creditors in writing. Nothing is a guarantee unless you have it in writing. An employee of your creditor may not have the power to make a deal with you. If it is not in writing, the creditor has no obligation to keep their word. Make sure you get the agreement in writing.
This tip is very easy, but everyone doesn't do it. Pay your monthly bills on time. This will keep late charges from piling up. If you have a hard time paying off your bills each month, look for a side hustle. Getting current and paying my bills on time was one of the reasons that I was able to raise my credit score by 168 points in 8 short months. I know that you can do the same thing.
Get Your FREE Ebook
DINKS (Dual Income No Kids) Finance focuses on personal finance for couples. While by no means financial experts, we strive to provide readers with new, innovative ways of thinking about finance. Sign up now to get our ebook, "Making Money Tips for Couples" FREE.