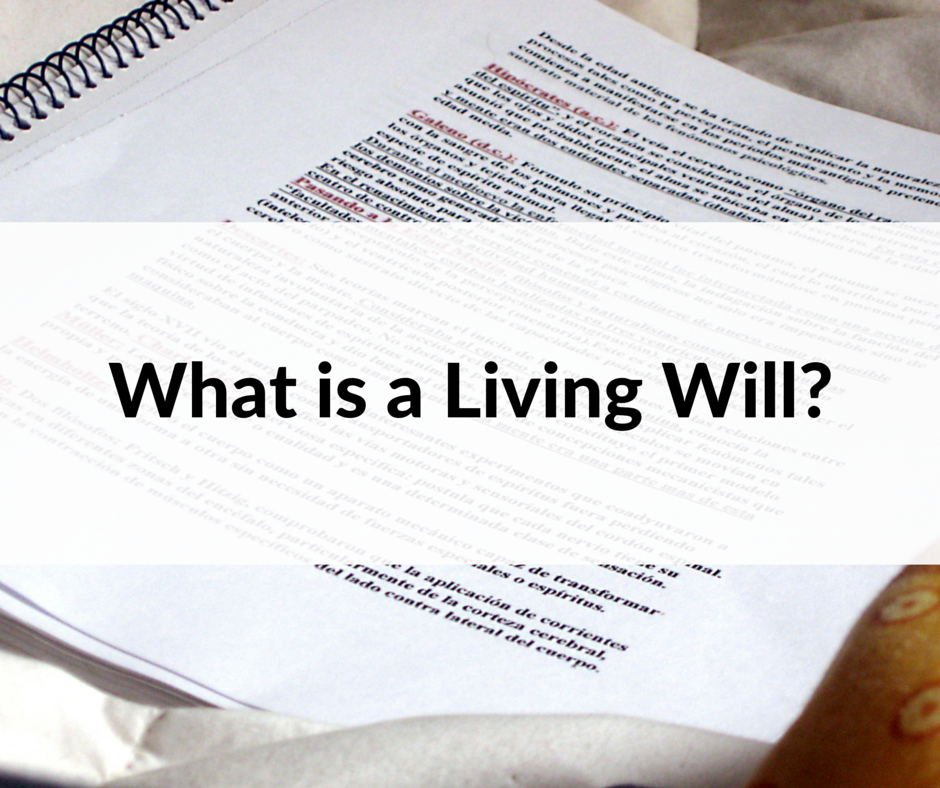 A living will is a document that lets people state their wishes for their end of life medical care, in case they aren't able to communicate their decisions. Some states may have a different term for it, but most living wills are also referred to as advance health care directives.
An example of where a living will can come into play is if you're in some type of accident and end up in a coma. The doctor tells your family that your condition may not improve. Instead of having your family debate about keeping you on life-sustaining treatment, a living will will have your specific wishes on what type of treatments you do or do not want.
When creating a living will, you will need to be in the right frame of mind. You also should know the consequences the document has. The living will also need to be in as much detail as possible.
The witnesses in the document should not be related to the person by blood, marriage or adoption or have any claims to inheritance to whatever properties you will leave behind. Even your doctors, any employee of your hospital or health facility and your attorneys for health care cannot be your witnesses. The document can be revoked anytime. Once you sign it, the living will is valid until you die.
What's in a living will?
Living wills come in different wordings, but they will typically say the same thing: the patient is given the right to decide for his medical care even in the event of unconsciousness, vegetative state, or terminal illness. The living will go into detail in the following areas.
Declaration of sound-mindedness
The person writing the will has to make sure that they are in the right frame of mind. They have to affirm that and understand their implications and that all decisions are made willfully, voluntarily and without the presence of any pressure. They have to ensure that the testator has a sound mind because the wishes indicated in the will would be completed and would determine whether to withdraw or continue and medical treatments.
Possible medical scenarios
Several medical scenarios may happen. They include brain damage, permanent disability, and chronic illness. For each scenario, the testator chooses whether to undergo treatments and if so under what goal. It can be to attempt to cure, to prolong life, to provide comfort, etc. You can also state to refuse any life-sustaining or life-prolonging measures especially if they don't help. Living wills are not supposed to include requests like euthanizations or using inappropriate medicine.
Appeal that the living will be honored
The testator requests that the doctors and family members honor the directions stated in the living will.
Statement of possible revocation
The testator reserves the right to revoke the living will at any moment. It would remain active unless it revoked.
Declaration of witness
The witnesses must testify that the testator is emotionally, mentally, and legally capable of making the decisions and that he or she understands the implications of the stated health care desires. As stated earlier, the witnesses cannot be related to the testator.
Signatures of the testator and witness
The living will needs both signatures to make it legally binding. If it's not signed it's not valid.
A living will is an option. It doesn't have to be done, but it could make it easier for your loved ones if a dire situation occurred.