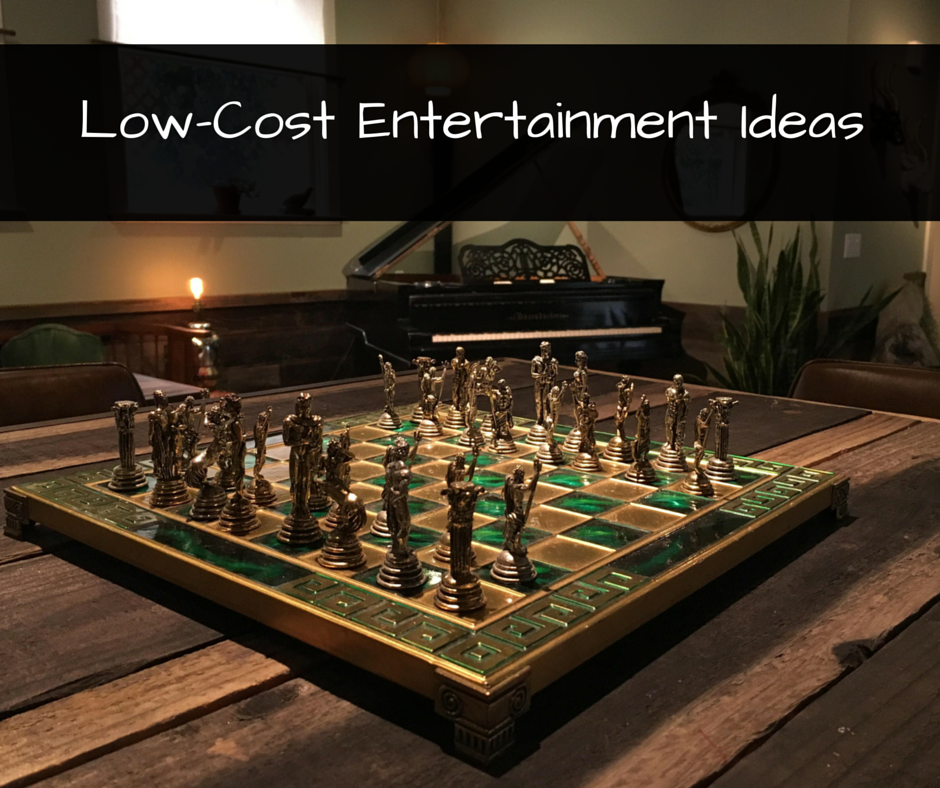 Hello, Dinks. If you're like me, you enjoy having a good time. You look forward to having fun, but don't want to go broke doing it. Today, I have some low-cost entertainment ideas that you may be interested in.
Take a walk
The first low-cost entertainment idea that I have is to take a walk. You and your significant other can take a walk around your neighborhood. If you want to go somewhere else, you can take a stroll at a park. You can get fresh air and enjoy each other's company. Walking is also good for you. It will help you lose calories.
Play a game
Games are fun. You can play a board game or an outdoor game. Some games are fun with just you and one other person while others are better with a group of individuals. Monopoly, Uno, and Scrabble are examples of board games. Tennis and basketball are games that can be played outside.
Volunteer work
Volunteer work can be very helpful. You are giving back to your community and making a difference. Depending on who you volunteer with you may have the opportunity to meet some like-minded individuals.
Take a drive
Taking a drive somewhere can be exciting. It allows you to get out of your comfort zone especially if you go someplace new. You also get the chance to visit a new area in the city that you aren't used to. With gas prices being so cheap, you can drive farther distances.
Attend a festival
The next thing on the list is to attend a festival. The city where I live in has a lot of festivals. They tend to vary in price. You should search for ones that are free or reasonably priced. You can check your local paper or online to see what festivals are coming to your city. We are currently in festival season in my area. It will last until October.
Check out a lecture
A lot of colleges and universities have lectures that are free to the public. The lectures are usually presented on numerous topics. The lectures may feature actors, writers, and activists. Check with your local university to see if they have any coming up.
Library
Don't laugh, but visiting the library could be some fun. If you love to read, you have a plethora of books to choose from. Libraries also have music and movies that you can check out. Some libraries also offer different types of classes that you can take.
Cook a meal
The final item on the list is to cook a meal. Since this post is low-cost entertainment ideas, the meal shouldn't be too expensive. A homemade pizza or a pot of chili could be something that you can make. These dishes are very easy to cook, and the ingredients are cheap.
In review, the low-cost entertainment ideas are to take a walk, play a game, do some volunteer work, go for a drive, attend a festival, check out a lecture, visit the library, and cook a meal.
What is your favorite low-cost entertainment idea?
Get Your FREE Ebook
DINKS (Dual Income No Kids) Finance focuses on personal finance for couples. While by no means financial experts, we strive to provide readers with new, innovative ways of thinking about finance. Sign up now to get our ebook, "Making Money Tips for Couples" FREE.