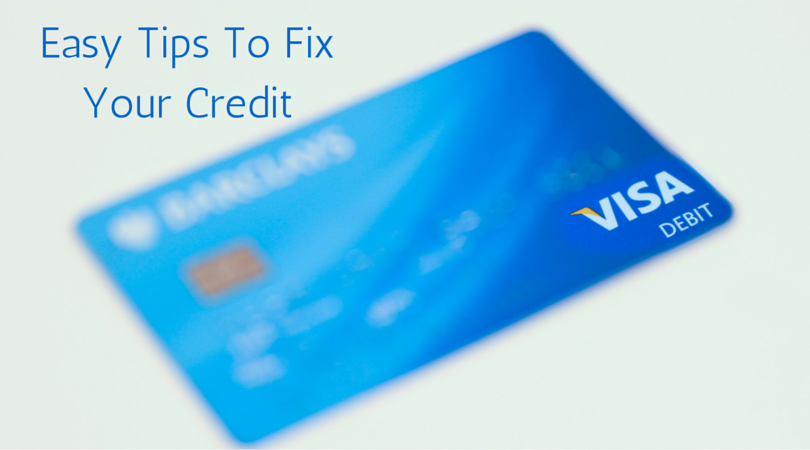 Hello, everyone. Having good credit is everything. Our economy basically runs on it. The better your credit is, the better the chance of you getting a mortgage or credit card with a low-interest rate. If your credit isn't the best, it doesn't have to stay like that. Today, I want to share with you seven tips that will help you fix your credit.
Pay your credit card bill on time
The first credit tip that will help you fix your credit is to pay your credit card bill on time. This is very easy to do, but for some reason, not everyone does it. Paying your credit card bill late will cause a decrease in your score. The messed up thing is that late payments stay on your credit for seven years. To make sure that that doesn't happen to you pay those bills on time.
Don't do too many balance transfers
For the record, balance transfers can do a lot of good for you. I've actually saved $60 worth of interest the last two months since did a balance transfer for my highest credit card. If you do too many balance transfers, they can have an adverse effect on your credit. You are delaying the inevitable. You will eventually have to pay that credit card off. You also will be getting charged balance transfer fees each time you do a transfer.
Don't fall for credit repair scams
There are some legit credit repair businesses out there. Your Facebook friend who just started fixing people's credit last month isn't one of them. Use common sense and good judgement when looking for credit repair help.
Check statute of limitations
The next tip on the list is to check the statute of limitations on your debt. Certain types of debt have a statute of limitation meaning that there is only a given period that a debt collector can attempt to get their money via the courts. If the statute of limitations has run out, you can negotiate and pay a smaller sum. In some cases, you may not have to pay that debt.
Don't close accounts at the same time
If you have a lot of credit cards, one of the worst things that you can do is close them at the same time. When you close accounts your credit utilization rate goes down. That's never a good. One thing that you can do to limit that is to close cards that have low limits or you can find another card to replace your old one.
Don't file bankruptcy
Filing bankruptcy will not improve your credit. It will probably make your score go lower. In most cases, the bankruptcy will stay on your credit report for seven to ten years. That's a long time. Is that something that you want to deal with? During this time, you may not be able to get a loan or credit card. If you do, the interest will be ridiculous.
Try to negotiate a deal
With some debt, you may be able to contact the debt collector and work out some kind of deal.  From what I hear this works well with old medical bills.
Do you know of any other tips to fix your credit?
Get Your FREE Ebook
DINKS (Dual Income No Kids) Finance focuses on personal finance for couples. While by no means financial experts, we strive to provide readers with new, innovative ways of thinking about finance. Sign up now to get our ebook, "Making Money Tips for Couples" FREE.