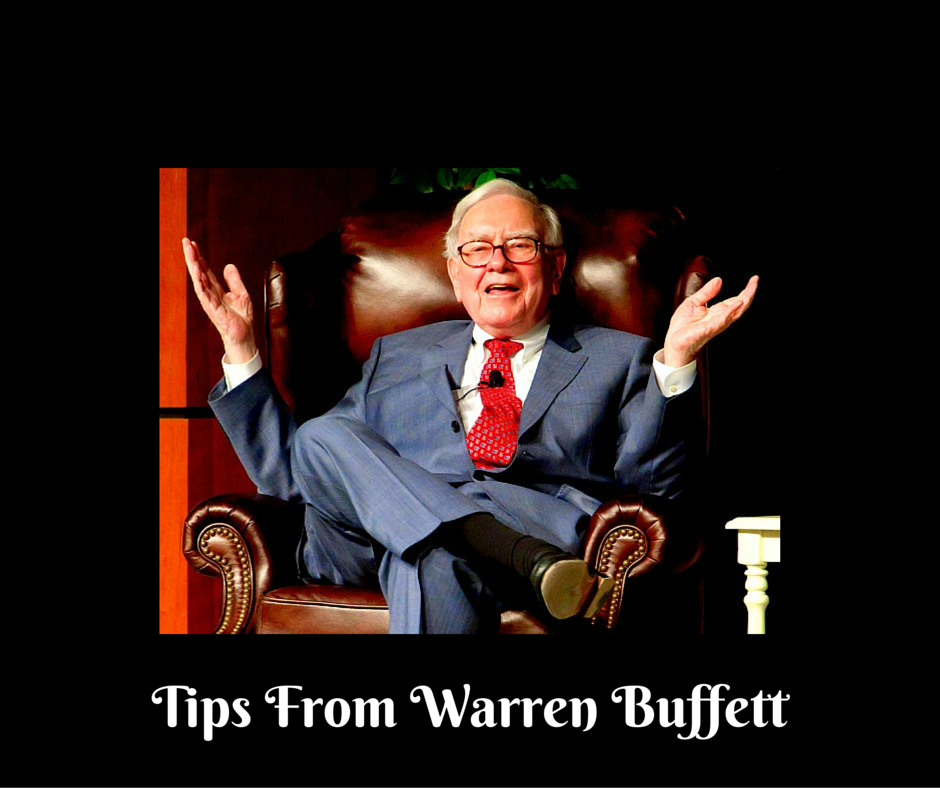 Warren Buffett is the most successful investor in the world. He is the CEO of Berkshire Hathaway. His net worth is over $66 billion. Buffett is a very smart man, to say the least. Today, I will share several money and life tips from him.
Learn about money
The first tip from Warren Buffett is critical. If you don't take the time to learn about money, it will control you instead of you controlling it. Multiple books and websites cover the topic of money in some form. There is no reason for anyone not to be able to learn about it.
Invest in yourself
Warren Buffett once stated that investing in yourself is the best thing that you can do. He also states that anything you can do to improve your talents will pay off for you in due time.  He's 100% correct. Investing in yourself may mean reading more, going to conferences, or even going back to school.  If you want to be successful, investing in yourself is something that you must do.
Never lose money
This rule can apply to multiple situations, but in this instance, it's about investing. Everyone who has invested has lost money before. The trick is to try not to lose anymore. That may be hard, so you want to keep those losses at a minimum.
Be nice to people
This tip is easy to do, but some people fail to follow it. Some people are just mean for no reason. You don't have to be like that to be a success. Being nice to people may even help you stand out.
Watch small expenses
The next tip is to watch your small expenses. If you don't pay attention they can quickly add up. Paying attention to every expense whether it's personal or business-related can make your paycheck and profits go further.
Avoid credit card debt
Warren Buffett is not a fan of credit card debt at all. He doesn't like the high-interest rates that many credit cards have. He even suggests that young people shouldn't use them.
Take care of your mind and body
Buffett once told a group of students "you only get one mind and one body. It has to last a lifetime." My interpretation of that quote is that you need always take care of yourself. People should pay attention to what they are eating and drinking. They should also pay attention to what they are reading and listening to. He also told the students that what they do today will determine how their minds and body would operate years from now. That makes me realize that I need to do better myself.
Give back
Buffett has made an effort to give back to people. In the past, he has given money to the Bill & Melinda Gates Foundation and Girls Inc., which is a nonprofit organization that focuses on giving confidence to girls.
Be willing to be different
The crowd is not always right. You have to make decisions in life that work for you and nobody else. Buffett chose to work in Omaha, Nebraska instead of in New York City on Wall Street. Years later we can see that his decision worked out just fine. Being different is ok.
Get Your FREE Ebook
DINKS (Dual Income No Kids) Finance focuses on personal finance for couples. While by no means financial experts, we strive to provide readers with new, innovative ways of thinking about finance. Sign up now to get our ebook, "Making Money Tips for Couples" FREE.