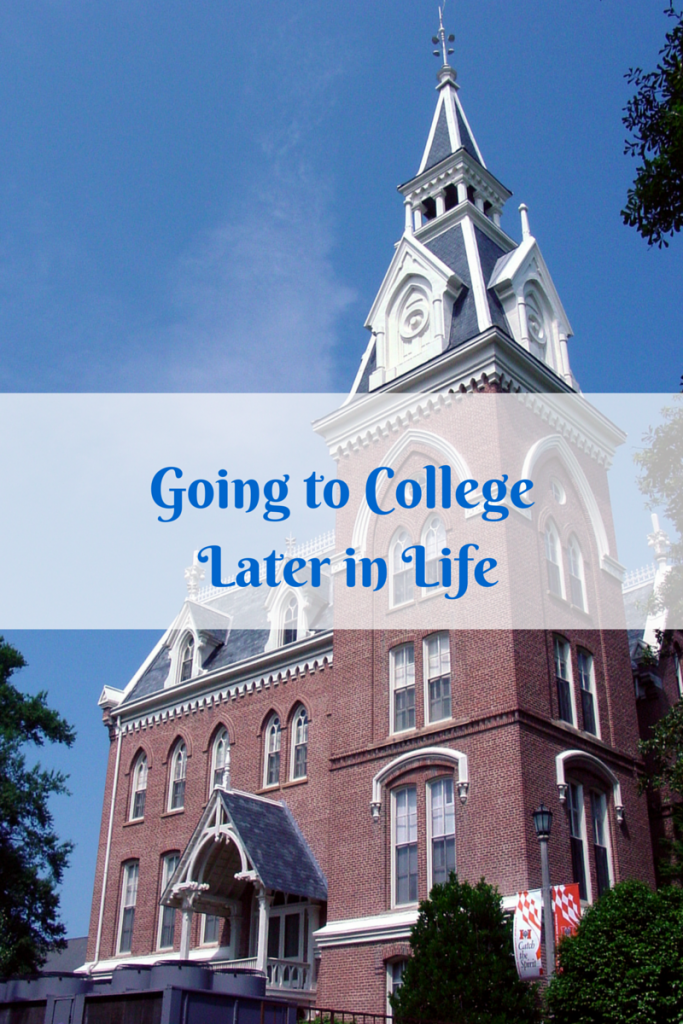 Do you know anyone who has or have thought about going to college for the first time a little later in life? Everyone doesn't go immediately after high school. Some people join the military while others head straight into the workforce. In today's day and age non-traditional students are pretty standard. Depending on the university there could be an even number of regular and non-traditional students.  At the first college that I worked at, the average age of a student was 28 years old. If you have been out of high school for a while and you're thinking of going to college for the first time, then this post is for you. I want to share with you some basic tips that will help you.
If you have a full-time job but is looking to go to college, the 1st thing that you need to do is check to see if your company offers tuition assistance. Tuition assistance is benefits that help you pay certain tuition expenses. Some of the businesses that offer it are AT&T, Bank of America, Chevron, Starbucks, & Procter and Gamble. If you're not sure if your company offers tuition assistance, check with your manager or someone in human resources. If they don't offer tuition assistance, you still have other options for getting aid.
The next thing that you should do is fill out the FAFSA. The FAFSA is the free application for federal student aid. The FAFSA lets you know what type of financial aid you may qualify for. The types of financial aid that you can qualify for is the Pell Grant, Stafford loans, Perkins loans and the Federal Work-Study Program. Once you complete the FAFSA, your school will send you an award letter letting you know what financial aid you can accept.
Something else that you should do is also apply for scholarships. There are many scholarships out there for you even if you are a non-traditional student. Two websites that you can start your scholarship search at are Fast Web and Scholarships.com. Since scholarships are free money, there are thousands of students applying for them. From my experiences working in financial aid, I see that the students who get the scholarships are the ones that apply to several of them.
If you work a 9-5 job, you may be wondering how your class schedule will be. Many universities understand that some of their students are non-traditional these days. Over the years, schools have updated their class schedule options for that reason. Non-traditional students now have the chance to take night classes, weekend classes and online classes. Those three options have allowed more non-traditional students to continue their education.
The final tip that I want to give you is to make sure that you check with your professor before you purchase your textbooks. Each year books are getting more and more expensive. Some professors will let you use the previous semester's edition, which is cheaper than the new one. You should also purchase your books online because they are usually much cheaper than getting them from your school bookstore.