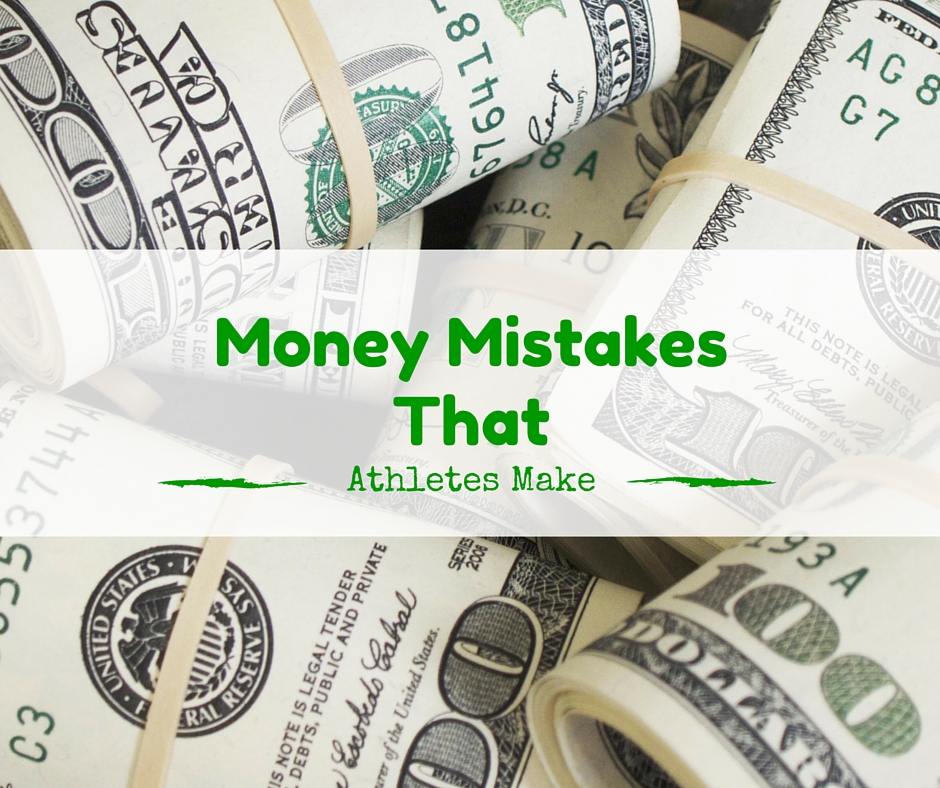 Have you ever noticed over the years that some athletes remain rich after their playing days are over while others end up broke? There are several factors that come into play. Some athletes make a ton of mistakes. Today I will share with you a few money mistakes that athletes make.
Splurge
Many athletes go broke because they splurge too much. Some players make enough money to spend it any way that they want to without any repercussions. Many of them can't, though. Every athlete isn't making $20 million per year. ESPN showed a "30 for 30" documentary titled "Broke" a few years ago. They talked to several former athletes that had money and lost it all because of their mistakes. Many of them spent ridiculous amounts of money on cars and houses. A few players were spending money to try and keep up with their higher earning teammates. Obviously, that didn't work out for them.
Not educated
Some players are not educated about money at all. They may not have been raised in a household that knew about or even had money. Imagine getting a large sum of money in your early 20's after being poor your whole life. If you didn't know anything about money I'm sure you'd make a few mistakes as well. The messed up thing is that by the time some of these athletes decide to learn about money it's too late.
Hiring the wrong people
Some athletes hire the wrong people. There have been numerous stories where financial advisors and agents have been stealing money from athletes. That's a horrible situation. Athletes should do thorough research before they go out and hire just anyone to be their financial advisor.
Don't have multiple streams of income
A lot of athletes don't have multiple streams of income. They may have made millions during their playing days, but mismanagement of those funds could have them broke. By having multiple streams of income, athletes will, at least, be making money in more than one way.
Don't plan for life after the game
Unfortunately, a lot of athletes don't plan for life after the game. I've read far too many stories where athletes blew their money and ended up having to get a regular job. Many of them only thought about today, when they should have also been thinking about tomorrow.
Helping too many people out
I've heard about a couple situations where athletes went broke by trying to help too many people out. There is nothing wrong with helping your family and friends out, but you can only do so much. Going broke shouldn't be part of the process. I know athletes probably have friends and family coming all out of the woodwork. It's a shame that some people would ask for more money after you already helped them out.
To summarize, the money mistakes that athletes make are splurging too much, they don't educate themselves about money, they hire the wrong people, they don't have multiple streams of income, they don't plan for life after the game and they help too many people out.
Get Your FREE Ebook
DINKS (Dual Income No Kids) Finance focuses on personal finance for couples. While by no means financial experts, we strive to provide readers with new, innovative ways of thinking about finance. Sign up now to get our ebook, "Making Money Tips for Couples" FREE.