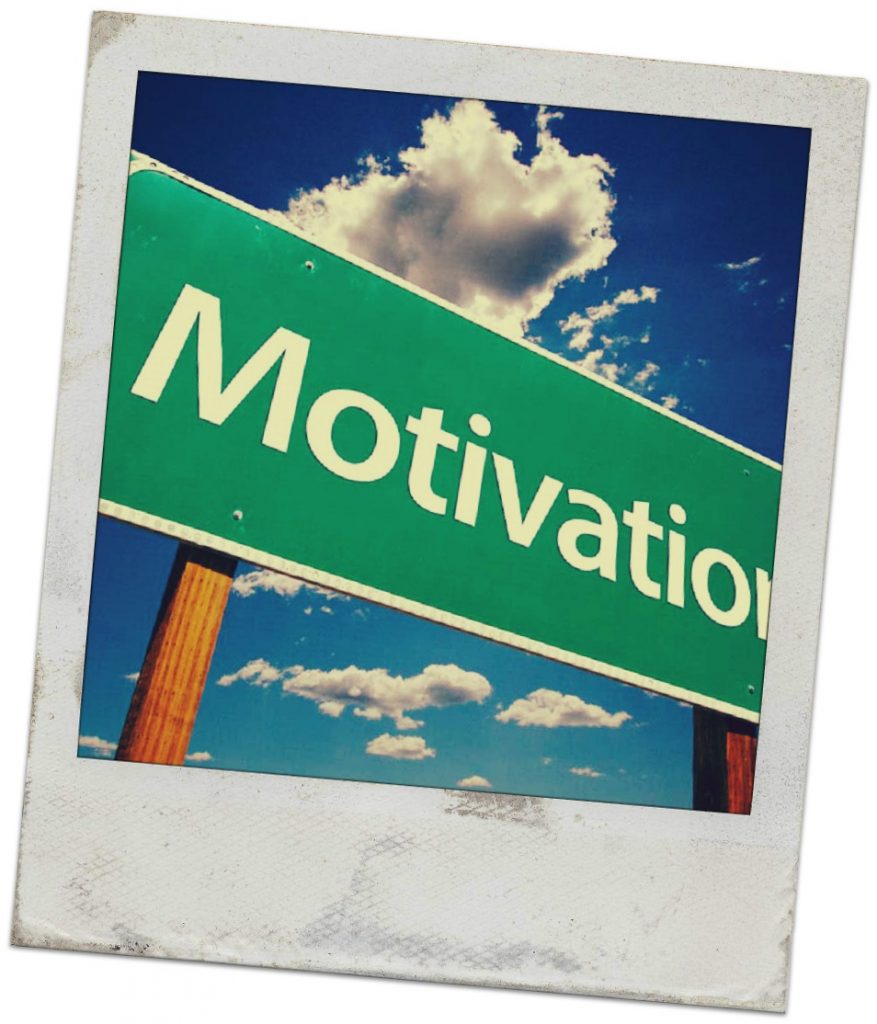 Good morning. How many of y'all are motivated to make things happen? I know I am. Now, how many of you lose that motivation every once in a while? Unfortunately, I raised my hand again. I think a lot of us deal with this every once in a while. It's normal. Today, I discuss 6 things that you should think about that will keep you motivated.




Stay positive
The 1st thing that will keep you motivated is staying positive. Is everything easy? No, but you have the ability to decide how you view things. Staying positive should allow you to see things with the glass being half full. Even if things aren't going your way right now you realize that things will get better.
Your goal
Remembering your goal is the next item on the list that will keep you motivated. At times, you may fall down, but this is when you should take a moment and step back. During this time, you should think about your goal and remember why you started whatever it is you are doing. That should give you the kick in the pants that you need. If you're still not motivated you may need to readjust your goals slightly.
Your significant other
Your significant other should definitely keep you motivated. They should be your number one cheerleader. If you are having a down moment, you should be able to confide in them. Good partners usually know what to say to get you back on track.
Naysayers
The 4th item on the list is naysayers. They are out there. Those are the people that have bad things to say about anything that you do. Constructive criticism is good, but the naysayers are flat out haters. Don't let them get you down. Let them be your motivators! If you can't eliminate the naysayers out of your circle completely try to deal with them only during certain times of the year. I've had people telling me that I couldn't do certain things all my life. I could cry about it or let it motivate me to be great. I choose to do the latter. I know you will do the same the thing.
Family members
Family members are something else that will keep you motivated. I'm currently in the process of paying off a lot of debt. It hasn't been the easiest, but things have been picking up as of late. Once I pay off my debt I know that I will be able to help my family get their finances in order. I also will be able to pay for a family vacation by myself. That is something that I really want to do. Hopefully, your family motivates you as much as mines do.
Someone working harder than you
The final thing that should motivate you is to remember that there is someone out there working harder than you. Whenever you feel unmotivated or in the mood to procrastinate remember that there is someone out there busting their tail to make things happen for then and their family. The question that you should ask yourself is how come it's not me?
How do you stay motivated?
Get Your FREE Ebook
DINKS (Dual Income No Kids) Finance focuses on personal finance for couples. While by no means financial experts, we strive to provide readers with new, innovative ways of thinking about finance. Sign up now to get our ebook, "Making Money Tips for Couples" FREE.