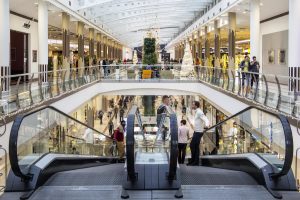 Black Friday will be here in a few days. If you're one of the people that like to brave the crowds to find deals, then today's post is specifically for you. I will share with you a few tips that will show you how to get the best out of your Black Friday experience.
Plan
Planning for Black Friday is very important. You should plan out everything. You should ask yourself the following questions. What stores do you want to go to? Do you want to start shopping early in the morning? Do you want to shop in the afternoon? Who are you buying gifts for? What is your budget for Black Friday? Those are just a few of the many questions that you should think about. You don't want to be at a packed store or mall without a plan.
Research
Researching can save you a lot of time and money. By researching, you can find out what stores have the real Black Friday deals and which ones only have a few. The last thing you want to do is go to a store and waste your time. I've heard about places that have so called deals where they will only have a certain amount of the item for sale. An example of this practice is a store selling the latest flat screen television for dirt cheap. They may only have 50 of the TV's for sale. Once they are gone, that's it. That would suck to be the person who missed out on them because they didn't do enough research.
Map out your destinations
After you've done your research the next thing you want to do is map out where you want to go. If you live in a big city, you don't want to waste time driving around all day. You want to get to and from each location in a timely manner. You don't want to backtrack.
Get enough rest
If you're going to be out there running around on Black Friday please get enough rest. There is a good chance that you will be out and about for a while. Getting enough rest will allow you to have the energy to stand in those long checkout lines.
Eat a good breakfast
Make sure you eat a good breakfast before you start your shopping. If you plan on visiting a lot of stores, the last thing you want to do is miss out on a deal because you became hungry. If you eat a good breakfast but think that it will not be enough you can always pack a small cooler with snacks and leave it in your car.
Get mentally prepared for crowds
Some people don't have a problem with large crowds while others despise them. Regardless of if you're one or the other you have to get your mind ready for the crowds. People go crazy for Black Friday deals. The news shows that people get trampled, run like wild animals and even start fights just to make sure they get that last PS4 or I-Phone 6. Most of the time the crowds are cool, but get your mind prepared for anything
How do you get ready for Black Friday shopping?
If you are thinking about shopping on Black
Friday
, you can find out everything you need to know at 
The Penny Hoarder
.
Get Your FREE Ebook
DINKS (Dual Income No Kids) Finance focuses on personal finance for couples. While by no means financial experts, we strive to provide readers with new, innovative ways of thinking about finance. Sign up now to get our ebook, "Making Money Tips for Couples" FREE.