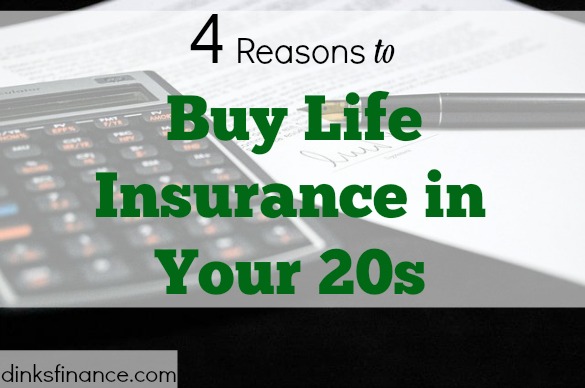 Some people think that buying life insurance is only for old people and those who are sick or nearing retirement.  When in fact the complete opposite is true.  Life Insurance proceeds can benefit people of all ages and in fact maybe more so the younger generations because they haven't had the time to build up their wealth.
There are several different types of life insurance products available such as term life insurance and universal life insurance.  The type of a product that you need is specific to your needs and financial ability to pay the premiums, however it's definitely a financial product that everyone needs just like saving for retirement.
Here are four good reasons why you need life insurance:
You need to pay taxes
When someone passes away they need to file a final tax return and if there is an outstanding estate in most cases there may also be ongoing taxes.  Life insurance isn't just a tool to help protect your family members and spouse if something happens to you.  It's actually a helpful financial tool that can lower the financial burden for your family during their time of grief.
Final arrangements have to be made
I know it seems to weird to think about this while you're in your 20s, but just for a second think about what would happen if you passed away.  Who would take care of the final arrangements?  According to FuneralTips.com the average funeral costs between $7,000 and $10,000.  Now ask yourself if your spouse or your family members have that kind of cash laying around.  The answer for most of us is probably no.
You have outstanding debt
In your 20s your life is just starting out and that means you may have debt in the form of personal loans,  student loans and credit cards.  If something happens to you the debt is not automatically forgiven.  It's quite a burden to ask your family members to pay off any outstanding debts that may be owed.  So the next time you apply for a loan or a credit card and your personal banker asks if you want credit protection in the form of life insurance think twice before you say no.
Think about your mortgage
As a financial planner my job is to make sure that clients have the savings and protection they need to be financially stable.  When I approve a mortgage application I always offer life insurance to clients so that their family and their home are protected in case of an untimely event. Sadly more often than not clients do not take insurance on their most valuable asset because they feel that they can't afford the extra cost. I say sadly because that statement couldn't be farther from the truth.
If you and your spouse were approved together with your joint incomes for a mortgage loan ask yourself if your spouse would be able to afford the mortgage on their own.  The answer is probably no.  Life insurance can help cover the cost of the outstanding mortgage balance if one of you should pass away.
It's always better to protect your loved ones from any further burden, that's why life insurance is a good idea even if you're young.