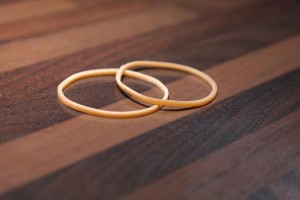 Do you know if you have life insurance coverage through work? Or how much coverage you have? Are you covered at all?
While you may think life insurance is for older people, or people with kids, DINKs can still benefit from being covered.
If anyone at all depends on your income, then you need to insure your loved ones against the loss of that income.
Making sure you have enough life insurance isn't as difficult or overwhelming as you might think. Let's take a look.
Why You Need Coverage
Even if you're married without kids, you should think about getting life insurance, especially if you have any joint assets or debt with your spouse.
Of course, no one likes to think about the worst that could happen, but what if it did? How would you or your spouse be able to handle paying the mortgage? Or the property taxes? Or any joint debt you have?
If that loss of income leaves you in a tight spot, you should absolutely have life insurance coverage. Dealing with the passing of a loved one is extremely difficult, and you don't want to make the situation any harder than it has to be. Having life insurance protects your family.
Additionally, if you have plans to have children in the future, you should insure yourself beforehand. Your children will be depending upon you to provide for them, and if you're not there, your life insurance coverage will help them transition as best as possible. That goes for stay-at-home-parents as well as working parents – both provide a clear benefit, even if a stay-at-home-parent doesn't technically earn a salary.
What Kind of Coverage You Need
Getting life insurance when you're younger is likely going to be cheaper than waiting until you're in your late 30s or 40s. It's even more affordable if you get term life insurance as opposed to whole life insurance.
What's the difference? Term life insurance, as you might be able to tell by the name, only lasts for a certain period of time.
Whole life insurance is considered permanent insurance – as long as you pay the premiums, it continues on.
Term life insurance is generally much cheaper than whole life, and for most people, it suits their needs just fine. Why don't you need to be insured forever?
Well, you don't need to provide for your children in the same capacity once they move out, so having a 20 or 30-year term could be helpful. Additionally, if you and your spouse have saved up enough money by the time you're ready to retire, or eventually pay off all your debts, then the loss of an income won't hit you as hard.
Additional Things to Plan For
When considering life insurance, it's worth considering estate planning as well.
Estate planning often goes hand in hand with life insurance. Again, it's not pleasant to think about, but estate planning is critical if you plan on having kids. This is because in the unfortunate event you and your spouse pass away, your estate plan will tell the courts what your wishes for your children are.
Without an estate plan in place, you run the risk of your children's fate being left in the court's hands. If you have an estate plan where you name the guardians of your children, the court will usually honor your instructions.
term
Plus, if you have an inheritance you want to leave behind, in the form of a trust, it's best to leave explicit directions for how you want this inheritance used or distributed. After all, you wouldn't want your children running off to buy a new car with the money – you probably want them to use it responsibly.
Conclusion
Life insurance is important to have, whether or not you have kids, and regardless of what stage of life you're in. If anyone depends on you, you should be insured. This will greatly lessen the burden on your dependents should anything ever happen to you, and you can rest easy knowing your family will be taken care of.
If you're convinced of the value that life insurance has, then you might want to shop for life insurance online – it's much easier to get a quote, and you won't be pushed into anything you don't want to commit to.
Get Your FREE Ebook
DINKS (Dual Income No Kids) Finance focuses on personal finance for couples. While by no means financial experts, we strive to provide readers with new, innovative ways of thinking about finance. Sign up now to get our ebook, "Making Money Tips for Couples" FREE.