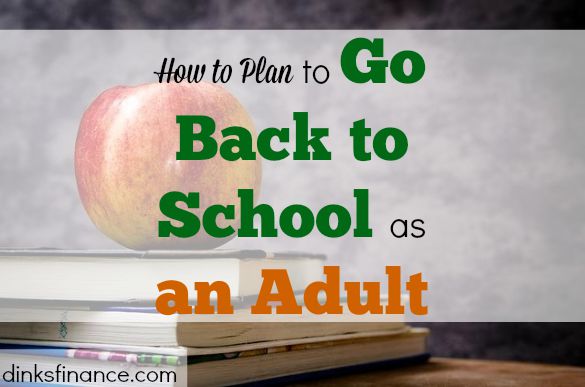 School isn't just for kids.  The Fall semester is underway at college campuses across the country and student bodies are becoming more diversified than ever.  The days of seeing teenagers in their pyjama pants rushing to class with bed heads are over.  Now college campuses are filled with young professionals in suits, stay at home moms looking to make a career change and experienced adults seeking a second chance.
According to U.S. News the average age of a college student is over 25 years old.  This can be for many reasons such as high school students taking time off after graduation, young adults enlisting in the military, teenagers delaying college to save money for tuition as well as older students deciding to return to school to pursue a higher education.  U.S. News says "having classmates who reflect their age, interests and experiences can help ease the transition from the 'real world' to the world of an undergraduate student."
The decision to go back to school as an adult is not always an easy one.  In theory the older you are the more responsibilities you have – both personally and financially.  If you're thinking of making a career change or wanting to learn a skill here are some tips to help you get ready to go back to school.
Think about how tuition will affect your income
The average cost of a college education is over $59,000 per year according to Forbes.  That's a major financial commitment, especially for an adult who may also have a mortgage payment and a family to provide for.
Before applying to your preferred college think about the fiscal impact going back to school as an adult will have on your lifestyle.  Of course there are student bursaries and scholarships to help ease the costs, but just remember that those are never guaranteed.  Forbes also notes that people with a four year college degree earn more than the average American salary.
Check the night class schedule
If you fear going back to school because it will require time away from your job which may result in less of a paycheck then consider taking night classes.  Most colleges have a continuing education department and offer evening or weekend classes to accommodate students with full time jobs.
Getting an education is always a good thing.  Talk to your employer about your plans as they may offer alternative work arrangements as well as a tuition reimbursement program.  Who knows, maybe your subject of choice is exactly what your employer is looking for in their next manager.
Choose a program that you're passionate about
There is no point in going back to school to study something you aren't passionate about.  The last thing you probably want to do is spend your evenings and weekends learning about a boring subject that you have no interest in.
It's important to pick a major that will help advance your career, offer a more lucrative salary and open new doors of opportunity, but it's also important that you actually like what you study.  After all you'll probably be doing it for the rest of your life.
Did you go back to school as an adult?  Tell us about it.
Get Your FREE Ebook
DINKS (Dual Income No Kids) Finance focuses on personal finance for couples. While by no means financial experts, we strive to provide readers with new, innovative ways of thinking about finance. Sign up now to get our ebook, "Making Money Tips for Couples" FREE.