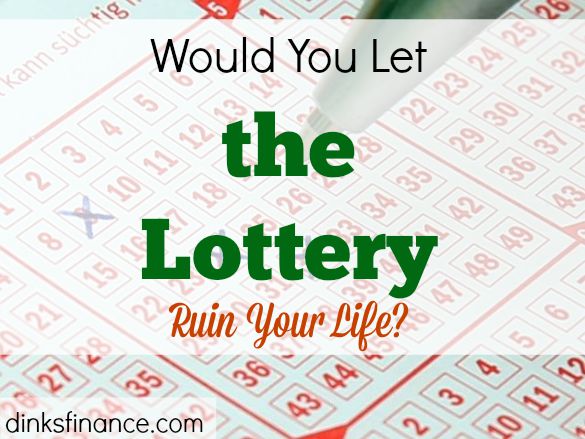 Winning the lottery is supposed to be prosperous.  It's supposed to bring good luck and fortune in the form of money, but what if instead of a glamorous lifestyle all you get is more problems with more money.
Would you prosper from winning the lottery?
I have read story after story about how winning the lottery ruined people's lives and all I can think to myself is "Why are people blaming the lottery?"  Winning the lottery is literally a once in a lifetime opportunity.  It doesn't happen to everyone and therefore people who are blessed with a mega cash windfall should cherish it, not waste it.
This woman won the lottery and found herself taking the bus to work just nine years later because she spent the entire amount on cars and other luxurious items.  This couple bought their dream home and a brand new Porsche, but the new fortune couldn't save their marriage.  They divorced after 14 years of marriage and the husband took the Porsche.
I don't see any problem with the lottery money in either of those scenarios, all I see is human error.  However in their defense, it's easy to get carried away with a windfall of cash if you're used to being broke.
What would you do if you won the lottery?
If I won the lottery I would definitely splurge on buying a new house and car.  I don't really need either, but buying them ensures I will never have to pay rent or make another car payment again for the rest of my life.  That's money well spent if you ask me.
I would also take time off and travel.  I would spend a year travelling the world and experiencing new things.  I wouldn't blow any of the money extravagantly or do anything out of the normal that I wouldn't do in my regular life.  Basically I would live my life, but abroad instead of in my apartment.
After seeing the world I would pick one spot and buy property there so I could escape to a second home whenever I want to.  I wouldn't buy a million dollar home, but I would buy a really nice home in a warmer climate.  I think property is always a good investment so why not have some here and some abroad.
What wouldn't you do?
I definitely wouldn't spend it all.  I would allow myself to splurge on a trip around the world, but I wouldn't waste any money and I would also set a spending limit.
After the house, the car and the foreign vacation home I would give myself a set amount (maybe $50,000) for the trip around the world.  Once the money runs out I would come home, or better yet I would plan to go everywhere I want to and make it fit within that budget.
I also wouldn't flash my money around everywhere.  Bragging and showing off can only lead to bad things and I definitely don't want that, especially with my money.
If you won the lottery what would you do?
Get Your FREE Ebook
DINKS (Dual Income No Kids) Finance focuses on personal finance for couples. While by no means financial experts, we strive to provide readers with new, innovative ways of thinking about finance. Sign up now to get our ebook, "Making Money Tips for Couples" FREE.