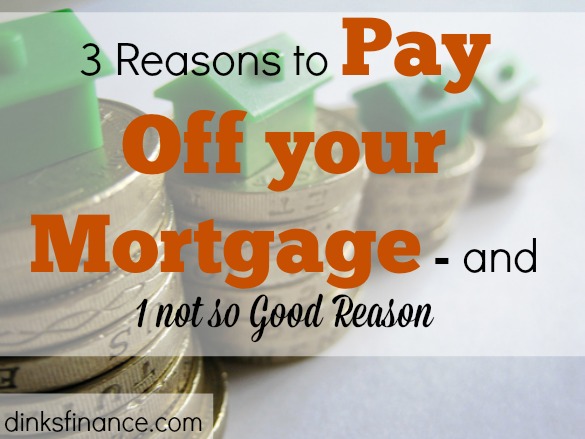 Good morning Dinks.  Do you have a mortgage?  If you are like most Americans you are probably paying to live somewhere every month.  That payment can be in the form of rent or in the form of a mortgage loan.  However some lucky Americans are mortgage free.
Are you one of those Americans without a mortgage?
Nick and I don't have a mortgage but that's because we rent.  I was recently talking with one of my friends; she just bought a house with her boyfriend and now she has a mortgage.  Her goal over the next fifteen years is to pay off her mortgage as quickly as possible.  As a financial planner I think it's a good idea, but as an individual I have to ask myself what is she giving up to become mortgage free?
You don't want to be house poor
This is the number one reason why I wouldn't advise homeowners to financially strain themselves to pay off their mortgage.  Is there really a point in buying a home if all you can do is live in it without enjoying the other parts of your life?
Being house poor means setting all other financial priorities aside until your mortgage is paid off, I'm not sure that's the right thing to do.
Being mortgage free means financial freedom
This is one of the best reasons to make prepayments on your mortgage and pay off the loan as soon as possible.  If you're not spending money on monthly mortgage payments you can do other things with the money like travel, remodel your home and save for a rainy day.
You can truly say you've reached financial freedom when you can dictate how you want to spend your money instead of the other way around.
You want to retire someday
The faster you pay off your mortgage the faster you can start saving for retirement.  This is one financial goal that we all have in common.  Everyone may not want to travel and everyone may not want to buy a home, but I think it's safe to say we all do want to stop working someday.
There's no reason we can't have more than one goal at a time but the less you have to pay on your mortgage the more you can save towards retirement.  Now that's a goal worth working towards.
Think about the kids
I know many of us don't have our own kids, but that doesn't mean we don't have kids in our lives.  I have a niece who I would love to see succeed in life since her parents had a messy divorce.  When she's in college I will offer to buy her school books.  I had an uncle who did this for me and I would definitely like to do it for someone else.  It was a major financial help while I was in school and I'll never forget it – and I'll be forever grateful.
Get Your FREE Ebook
DINKS (Dual Income No Kids) Finance focuses on personal finance for couples. While by no means financial experts, we strive to provide readers with new, innovative ways of thinking about finance. Sign up now to get our ebook, "Making Money Tips for Couples" FREE.