My wife and I have been craving for investing in a luxury property in Miami, it has been our greatest dream since we got married. In order to reach our goal, we have common savings and hopefully, working a little harder we will be able to invest in the city of the sun and beaches.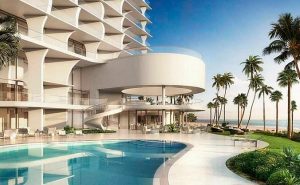 Why investing in Miami?
Miami is a vibrant city which has became globally recognized as a true metropoli, it's one of the three hottest cities for real estate investment worldwide, alongside with NY and London.
Outstanding features:
High quality of life and continually improving.
Low cost of living, compared to NY or LA.
Low taxes.
It is a fast expanding city.
Hosts many relevant events, shows and festivals.
Wealthy classes usually choose Miami as a location of primary residences.
Excellent transportation system.
It has the biggest port on the Eastern Seaboard of the US, great platform for the trade and tourism industry.
Real Estate buyers come from all over the world, making of this city a melting pot of the most diverse cultures.
It is considered the "Business Hub" for Latin America.
Important American companies look to establish their headquarters in Miami.
Beautiful beaches and unique weather make of this place a truly paradise.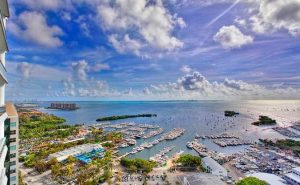 Miami is one of the most populated cities in America and one of the wealthiest economies in the world, occupying a GDP leading position in the United States, definitely it's the best place whether you want to own a luxury home or invest in real property.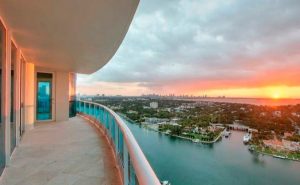 Popular neighborhoods in Miami
Coconut Grove
Trendy and diverse, it's a popular destination both for locals and tourists, has tons of shops, fine restaurants and a vibrant nightlife. Suggested place for youths, couples and people interested in a sophisticated way of life and ongoing entertainment.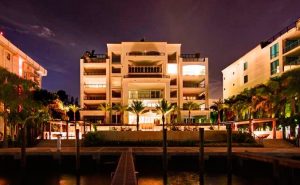 Coral Gables
Neighborhood preferred by people who is seeking a place to establish a life in Miami, it's quiet, has friendly areas for bikers and pedestrians to roam, it's near to the center of the county, offers all kind of buildings; from luxury condos to picturesque apartments. You can also find beautiful parks, banyan trees in every corner, fine restaurants, bookstores, theatres, art cinemas and the greatest public pools in America.
Key Biscayne
Key Biscayne is also a resort area that boasts of beautiful beaches and parks. It's one of the most exclusive areas in Miami where you can truly enjoy the allure of south Florida and escape from the city daily grind. The island is well sought after by wealthy people and real estate investors who are attracted by the exclusivity of the island, its social scene, safety, high quality of life, luxurious waterfront mansions with access to the open bay, its proximity to Coconut Grove, Miami Beach and the Financial District in Brickell. Definitely it's an idyllic place to raise your family.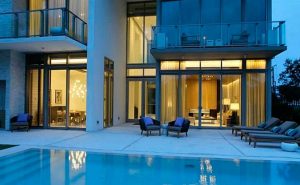 And when it comes to investing…
Nothing better than consult with certified Realtors® to make the right decision on where, when and how to invest your money. These real estate brokers belong to the National Association of REALTORS® (NAR) and subscribes to its extensive Code of Ethics and pays annual dues.
There are many real estate agents out there, but the best agent for you is an experienced professional that understand the customer needs, likings, concerns and knows your market. It is a good idea to contact a well-known and verified real estate agency in Miami before making any decision, this is the wisest way to invest your money.
Now you have many more reasons to invest in a luxury property in Miami and enjoy of the countless benefits of living in one of the trendiest places in America, go ahead and take the first step to the life you deserve!