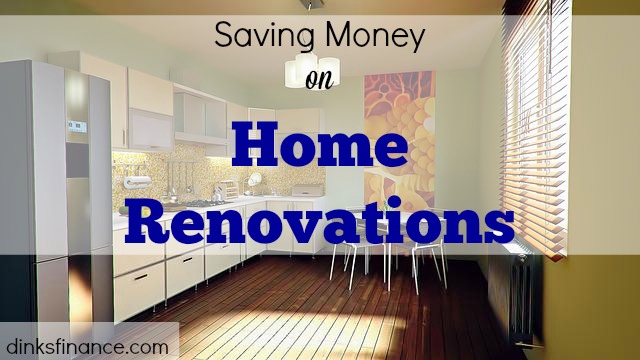 Good morning Dinks.  It's officially spring, well it is on the calendar anyways, and that means it's prime time for the real estate market.  Home owners around the country are getting their homes ready to be put on the market and hopeful home buyers everywhere are looking for their dream home.
Are you looking to buy or sell a home this spring?
I have a friend who put her condo on the market back in January and she didn't even have a visit until mid March.  I'm not sure if she just listed it at a bad time, if it's overpriced or exactly why it's not selling but as of today it's still on the market.  Nevertheless she has already found her new home and wants to move ASAP.
After months of her home being on the market she finally enlisted the help of a real estate agent who advised her to make some eco friendly upgrades to her home.  Of course my friend was completely against this.  She doesn't want to spend extra money on a home she's hoping to leave, but if it helps get her condo off the market she might have no choice.
Homebuyers are always looking to save money, not only on the purchase price of their home, but also on the cost of their monthly bills.  Eco-friendly upgrades may seem expensive up front but they will save you (or your new buyers) money over the long term.
Three eco-friendly renovations that are attractive to potential buyers:
Energy efficient appliances
The real estate agent said this is one of the first things homebuyers look for when deciding to make an offer on a new home.  Families are constantly doing laundry and running the washing machine so energy efficient appliances will help them save money – and it's good for the environment.  That's always a big selling point.
Getting help from someone local like anaheim California appliance repair might help find the right appliance or fix the older ones.
Dual flush toilets
I didn't know this but water consumption is a concern for many home owners. Until Nick and I moved into our own eco-friendly apartment last October I thought dual flush toilets only existed in hotels.  I have to admit having the option to use a lot or a little bit of water is a great feature.  The flush is quieter and if it helps conserve resources all the better.  I'm not sure if it would be a deal breaker for us when buying a new home, but it's a great feature.
Eco friendly light bulbs
The real estate agent advised my friend to go out and buy eco friendly light bulbs for all the fixtures in her home.  Energy efficient light bulbs cost about $6 per bulb and last for 10 years or so.  They are LED and low consumption but they aren't any less bright.  The function a.k.a. the brightness is not compromised, they last several years and they're good for the environment.  It's all a win-win in the eyes of potential homebuyers.
This is the one suggestion that my friend actually took from the real estate agent.  She went out and spent almost $100 on light bulbs at Home Depot, but now she can tell buyers the lights are energy efficient and low consumption.