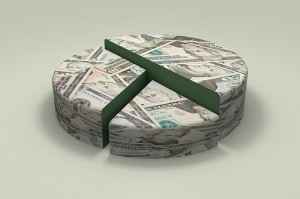 Even in the best of times, saving money is advantageous. Saving money and being frugal are cousins. Many people who are wealthy have money because they live beneath their means. Saving is important across all economic boundaries. Take a look at these seven helpful tips to help your family cut corners.
Get Rid of Debt
Good debt or bad debt, it is all debt. Get rid of it. As a family, make a realistic budget and then stick to it. Organize your expenses and income so that you see how money you spend money. Save your receipts and add them up in a journal. You might be amazed how much money gets spent on small items. Coffee is a prime example of how quickly a small purchase adds up quickly.
One $3 cup of coffee per day for five days equates to $15 a week or $780 a year. That is an amazing amount of money. Little things add up quickly. This is not just a job for mom; it is a job for everyone in the family. Avoid ATM fees by using a money transfer site, such as Ria Money Transfer. It's quick and easy, and the fees are significantly lower than those of banks.
Build an Emergency Cash Reserve
Experts agree; 3-6 months of income equals an emergency cash reserve. The money in the reserve is what you live on when you lose your job. Use it for capital repairs for your home or car. Do not use it to buy a big screen TV, even if yours breaks. Make a clear definition of what an emergency means. Keep a regular savings account for incidental spending. Save for big-ticket items and pay cash.
Create a Bigger Savings Account
If you have money burning a hole in your pocket, invest in a bigger savings account. Set savings goals and work as a family to meet those goals. Break out your budget and find extra money. Compare your cable bill and cut back. Downgrade your cellular plan to something more affordable. If you spend $100 a month on cellular phone bills, then at the end of the year you have spent $1200. In ten years, you have spent $12,000. That is just for service and not for phones.
Budgets work well because they show you the truth. You just need to look.
Become a Smarter Shopper
Avoid being a brand snob. What you wear does not make you a better person. Being a better person makes you better. Teach your children how to shop. If they want something special, let them pay for it. When children pay for their stuff, they respect it and you a lot more.
Save money at the dollar store. Plan meals, and make a grocery list. Sticking to your list will cut the bill. Make your lunch for work and school. The less money you spend, the more you save. Don't be shy about using coupons. Buy in bulk when prices are good.
Learn to Invest
Even if you just invest in CDs or bonds, your money will be earning interest. Your bank wants you to save money. Work with them by checking out their investment programs. Compare rates and terms. Look for hidden fees, and your money will grow.
Grow a Garden
Even a small container garden saves you money. If you have room, a raised garden bed produces hundreds of dollars a season in produce. Why spent that money at the grocery store? If you are new at gardening, stick to easy to grow plants. Summer squash and tomatoes grow easily, and they produce a lot of food.
Teach Your Children The Value of Money
Children and teens spend over 100 billion dollars annually. They also influence how parents spend money. Teach your kids how to value money, and your savings will grow. Allow them to earn an allowance and teach them how to save. It will help them when they are adults.
Nearly every household bleeds money. Stop the hemorrhage by paying attention to your budget. If you don't have a budget, make one. It is the single most powerful tool available.
Image via Flickr by StockMonkeys.com
Get Your FREE Ebook
DINKS (Dual Income No Kids) Finance focuses on personal finance for couples. While by no means financial experts, we strive to provide readers with new, innovative ways of thinking about finance. Sign up now to get our ebook, "Making Money Tips for Couples" FREE.