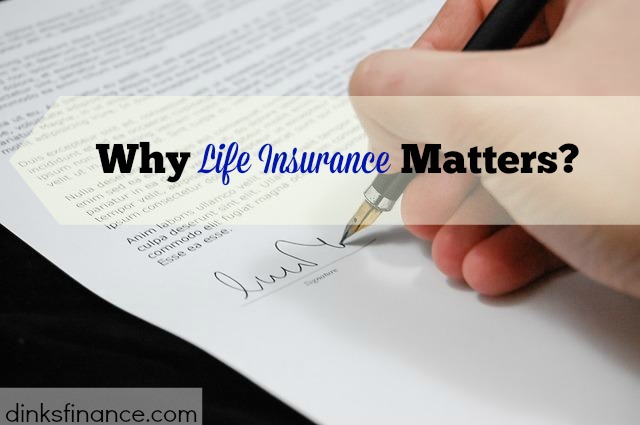 The old adage of 'there are only two things in life that stay the same; death and taxes.' remains as true today as when the phrase was first coined. Life Insurance isn't like other insurances in that it may be useful at some point; life insurance is inevitably useful. Unfortunately, many put off purchasing policies until later in life when in reality it is best to purchase sooner in life to get it's full advantages. There are many reasons that life insurance matters and hopefully this article will impart some of the many benefits.
Peace of Mind
There are few things more tragic than unexpected loss of life. First and foremost, life insurance is there to provide for those left behind financially when death creates a hole in their support structure. Funeral costs are high and burdening family and friends with these expenses can be crippling. Insurance can help fill this very material need and leave peace of mind that the financial blow will be softened if not alleviated altogether. Insurance providers will coach as to the amount to insure needed to make certain that family and friends' immediate needs will cared for while setting the premiums at an affordable level.
Investment
Many Insurance companies, Manual Life being a prime example, create life insurance packages with investment components attached. The idea being that the insurance premium is set at a certain amount and any money paid over that premium amount goes into an investment portfolio determined by the client and the insurance representative. Over time the investment will grow and become self sustaining such that the interest earned will be enough to pay the premiums. At that point, payments into the plan can stop while the investment continues to grow. It is an elegant savings vehicle that couples the peace of mind of an insurance policy with the savings of an investment portfolio. This type of investing can also act as an income tax shelter.
Retirement
For some retirement is far in the future and for others it is a much closer reality. The beauty of life insurance, from the eyes of a lender, is that it will activate and thus it is treated like a capitol asset that can be borrowed against. A 'policy loan' is an excellent way to live comfortably in retirement without needing an extravagant amount of money saved. This method works well when paired with the investment policy described above to further circumvent income tax if the money has been sheltered thus far.
Inheritance
For those worried about estate planning and leaving inheritance for surviving family, life insurance is an effective tool. Lawyers and financial planners should be involved and a plan drawn up along with the will to avoid any confusion. All matters of estate should be very clearly detailed so that the policy holders wishes are known and can not be mistaken once the policy is activated.
Get Your FREE Ebook
DINKS (Dual Income No Kids) Finance focuses on personal finance for couples. While by no means financial experts, we strive to provide readers with new, innovative ways of thinking about finance. Sign up now to get our ebook, "Making Money Tips for Couples" FREE.