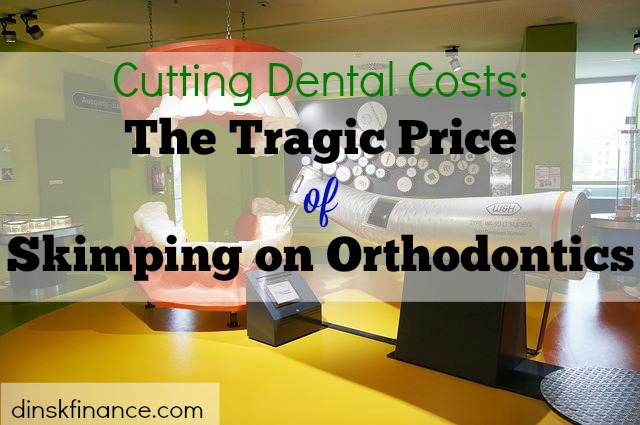 Most of us have to exercise varying degrees of fiscal caution and save money where possible, but there are certain items of expenditure where it could definitely be a false economy to try and pay as little as possible. If you need your teeth straightening for example, should you use a dentist or an orthodontist to get the work done?
Your teeth are a hugely valuable commodity and there are a number of good reasons why skimping on the cost when you need dental work, could possibly turn out be a decision that you regret in the long run, despite the short-term perceived savings you might have made by using a dentist rather than an orthodontist.
Spot the difference
There are a number of differences between a dentist and an orthodontist that are worth finding out about, so that you can make an informed decision and choose what is best for you and your teeth rather than just your wallet or purse.
One fundamental difference is that specialist orthodontists go through an extra 2-3 years of full time education after they have completed dental school, spending their time at an accredited orthodontic residency program in order to gain the level of skill and competency required.
This additional training is focused on learning about jaw growth and development and also looks at diagnosing and preventative measures. An orthodontist will also be qualified to treat a wide range of dental problems such as malocclusions and jaw growth discrepancies.
Greater experience
An orthodontist will regularly deal with patients who require their facial profile correcting or teeth straightening and simply want to have an attractive smile to improve their looks and confidence.
An orthodontist specifically handles this type of work on a daily basis and therefore gains a considerable level of experience in these areas of dental skills, whereas a dentist may only have to deal with a small number of these problems each year, amongst all the other dental work that they do.
Value for money
It is often a pleasant surprise for patients to discover that orthodontists can very often be as affordable to use as a regular dentist, despite the fact that they offer a more advanced level of care in these specific areas of dental work.
One of the reasons why you could achieve value for money by using a specialized orthodontist like Joseph T. Hung, DMD, MMSc for something like teeth straightening, as opposed to using a regular dentist, is that they have the equipment and experience required to get the job done as efficiently as possible.
A dentist who only performs orthodontic work on an occasional basis, could end up charging the same money or more, simply because they need to allocate more of their time to the treatment and may need to get in specialist equipment that a specialist orthodontic practice already has.
Getting quality and value for money at the same time is a great combination whatever the service or product is you are talking about and a recent survey showed that orthodontic treatments carried out by dentists only scored a 50% satisfaction rate, compared 96.7% for trained orthodontists.
The case of Invisalign
There has been a huge growth in popularity for Invisalign treatments to correct misaligned teeth without the need to use unattractive braces.
Invisalign is frequently suggested as a substitute to metal braces and the orthodontist needs to have the required level of experience and expertise to perform the necessary dental adjustments as the treatment progress, as well as understanding how to interpret the 3D imaging software that maps the patient's journey towards straightened teeth.
Due to the level of specialism required, Invisalign only initially permitted trained orthodontists to use their technology. General dentists have now been permitted to use this system as well and can become accredited after completing a simple curriculum that covers basics such as how to use the 3D imaging software and maintaining patient's dental records.
To get the maximum benefit from Invisalign it requires the dental practitioner to have a level of skill and experience that enables them to straighten the front teeth as well as correcting their overall bite as well as managing their jaw and muscle function too.
These are specific skills that a dentist would struggle to compete against an orthodontist with, as they very often do not handle the same volume of teeth straightening cases to make full use of Invisalign techniques available.
This could potentially end up being detrimental to the quality of the overall result at the end of the treatment process, so skimping on orthodontics is clearly not one of the areas that you want to be skimping on.
Joseph T. Hung, DMD, MMSc, is an experienced orthodontist of many years. He likes to help people get the best dental care by posting online. Look for his illuminating articles mainly on health and dental blog sites. Keep up to Speed on Dental issues on Twitter.
Get Your FREE Ebook
DINKS (Dual Income No Kids) Finance focuses on personal finance for couples. While by no means financial experts, we strive to provide readers with new, innovative ways of thinking about finance. Sign up now to get our ebook, "Making Money Tips for Couples" FREE.