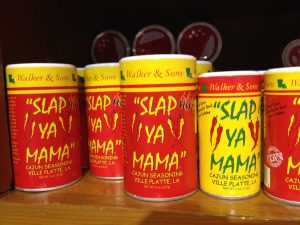 Do you hoard things?  Do you buy several of the same item in case you need it later?  Does anyone really need that much hot sauce?
Good morning Dinks.  I am happy to tell you that Nick and I have finally moved.  Yes that's  right.  After months of searching we are finally moved into our new apartment.  Last week we started unpacking boxes and hopefully soon we will be settled in, but I have to be honest, it's not a quick or easy process.  Let me tell you that moving is a lot more work than I thought it would be.  Not only is there the packing and the actual move but setting up shop in a new apartment takes a lot of time.
Do you accumulate the good and the bad?
Let me tell you that you never really know how much stuff you have until you have to pack it into 45 medium and 10 large sized boxes.  Accumulation is a double edged sword for me.  I think it's good to accumulate some things like money but some other things like stress, ill feelings and loads of stuff should definitely not be accumulated.
Yesterday I treated myself to a massage to help relax after our big move and the massage therapist told me that I am carrying a lot of stress in my neck and shoulders.  She said I should try to relax more.  Gosh if I had $1 for every time someone told me to relax I would definitely be a rich woman.  That's the thing about accumulating non tangible items – like stress- you may not even know you have them.
How much stuff do you have?
On the other hand physical stuff piles up and piles up into boxes and when you need to move it can cost a fortune in moving expenses.  Please believe me when I say Nick and I have a lot of stuff.  We definitely don't need it but yet we have closets and drawers full of material things like clothes with the tags still on, personal hygiene items and stock piles of household necessities.
I can only guess what you're thinking, why do two people who live in a small apartment hoard stuff when they have limited space?  I honestly don't know the answer but I think it's because we used to be broke.
We lived through a period of our lives when we didn't have anything and we're both terribly afraid to go back to living with nothing.  I don't think either one of us will ever forget what it's like to have nothing and now when we buy something new we don't get rid of the old item (unless it's broken) just in case we ever find ourselves without an income again.
The minimalist lifestyle
We both agreed that we would throw out unused and unwanted items before the move so that we could keep our moving expenses to a minimum.  However since we started packing only four days before we were supposed to move we didn't really have time to sort through anything.  Actually that's what I say but the truth is we can't bring ourselves to get rid of anything.
As I was packing shoes, jackets and dishes into boxes I had an epiphany, I realized that I really liked the way our apartment looked without stuff.  I told Nick that we should just leave everything in our old apartment and start fresh in our new apartment.  All the money we would save on moving expenses could be used to buy only the essentials once we get settled in.
Have you adopted the minimalist lifestyle?  I am definitely considering it and I'd love to hear what you think.  I want our new apartment to be a home with welcoming decor and a friendly feel, however I don't want to have too much stuff.  Does that make sense?
Get Your FREE Ebook
DINKS (Dual Income No Kids) Finance focuses on personal finance for couples. While by no means financial experts, we strive to provide readers with new, innovative ways of thinking about finance. Sign up now to get our ebook, "Making Money Tips for Couples" FREE.